Best Fortnite Puzzle Map Codes (June 2022)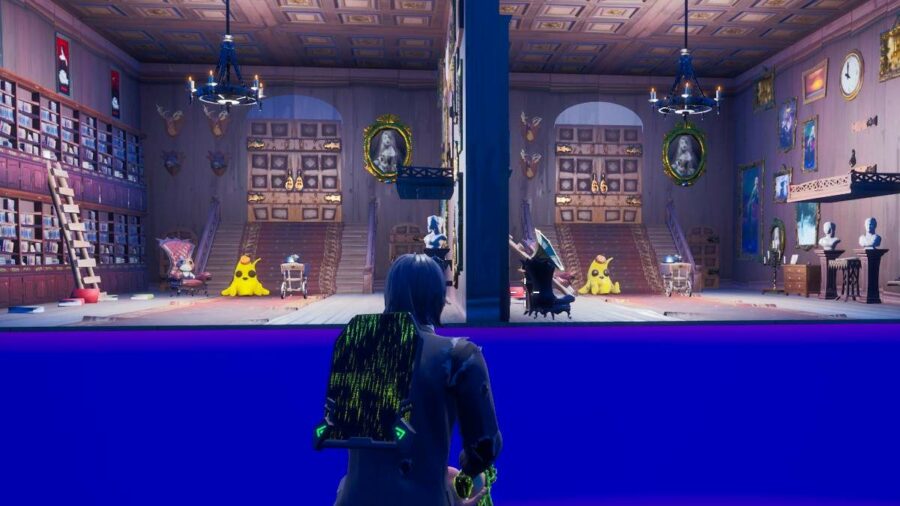 Screenshot by Pro Game Guides
If you're looking to test your knowledge and solve your way through some new maps, then we've got some great puzzle maps for you to try. Puzzle maps are one of the most popular map types in Fortnite, and they cover a wide variety of game styles, such as Escape Rooms, quizzes, or finding hidden objects.
In our list, we provide the best recent puzzle maps available, and only choose the ones that stand out in some way. Whether it's because of their clever design, difficulty, or uniqueness—you're sure to find something you like!
Best Fortnite Puzzle Maps List
Escape Room – Witch House: 0843-7298-3578
The Towering Inferno: 1941-6128-6815
The Secret of Puzzle Library: 4777-2914-5281
50 Ways Out: 5562-0386-0559
Ultimate Find the Button: 5519-7078-3364
Exogenesis – Co-op Escape Puzzle: 8111-8467-7659
Spot the Difference Halloween Edition: 8222-8452-1872
Dungeon Prison: 1314-9611-5070
Escape Room – Witch House
Code: 0843-7298-3578
Witch House brings is a eery escape room make that puts you in the middle of your own spooky fairytale. A witch has trapped you in her home, and your own chance of survival is your own cleverness. Can you master the elements of magic and use her own power against her to escape her deadly house?
The Towering Inferno
Code: 1941-6128-6815
Having a Detective as a character in a game is often a dead giveaway that the game will be heavily focused on having players investigate clues, solve puzzles, and uncover mysteries. This map is no exception. It could easily be considered the gold standard for Detective/Puzzle maps, even with its (current) lack of popularity. If you are looking for a decent Puzzle map to get you more interested in the genre, then check out this map first!
The Secret of Puzzle Library
Code: 4777-2914-5281
This is a difficult map that puts you in a Library that you must find your way through by solving a variety of puzzles. Although the map is a bit glitchy, the puzzles are fun to solve. This map follows a pattern similar to escape rooms, but with fewer code locks to solve. Most of the puzzles in this map (of which there are several different types) require you to draw your own conclusions, which is all-too-rare in puzzle maps.
50 Ways Out
Code: 5562-0386-0559
What makes this escape room unique is that it doesn't follow a long story for you to unfold as you progress. Instead, it has 50 simple mini-escape rooms that provide a unique challenge with every level. This is a challenging map that forces you to find clever methods to solve 50 distinct problems. If you get stuck while trying to escape 50 times in a row, be sure to check out the video below for help!
Ultimate Find the Button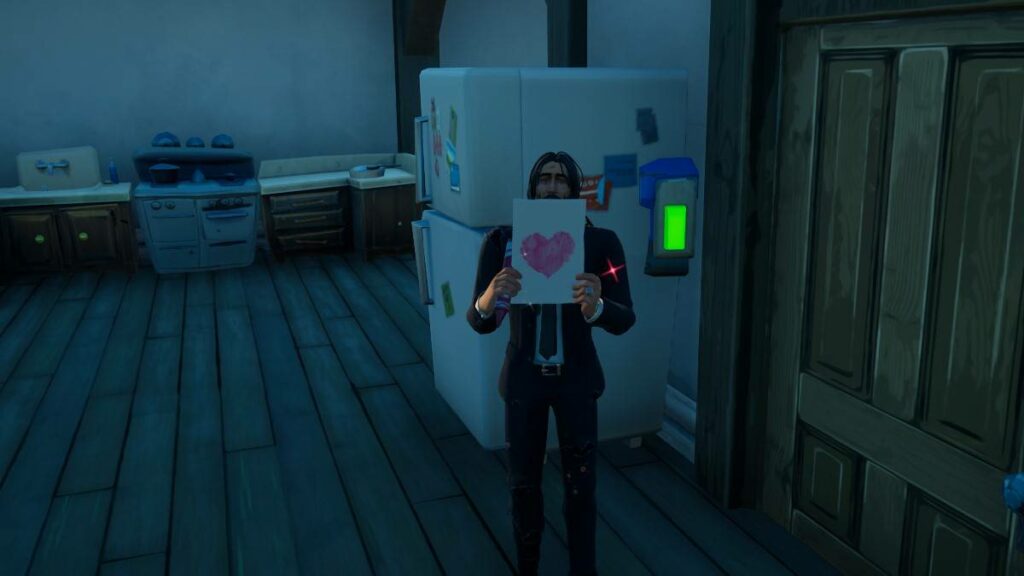 Code: 5519-7078-3364
Find the Button puzzles are not a new concept, but a decent one is a rarity for Fortnite maps. On this map, you are put in what appears to be the same area again and again, and you are tasked with finding the button each time. A simple concept, but some of the later levels certain require a thorough search and extensive use of your brain to think about where someone might hide something. Just remember: puzzles come in all shapes and sizes—and so do buttons!
Related: Best Fortnite Deathrun maps
Exogenesis: Co-op Escape Puzzle
Code: 8111-8467-7659
The thing that drew us in the most to this map is that you get to enjoy a complex, interesting puzzle with a friend. In it, you must work together and use your combined mental power to solve clues and uncover the mystery of the story. If you're ready for some heavy brain exercise, be sure to grab your smartest friend and try out this map.
Spot the Difference Halloween Edition
Code: 8222-8452-1872
Regardless of the time of year, everyone loves to play Spot the Difference puzzles! In each level on this creative map, you will have two sides to a puzzle, with each side representing the same image. However, one image contains differences from the other side that you have to spot in order to progress. This puzzle map requires extreme attention to detail and a decent memory!
Dungeon Prison
Dungeon Prison 3 Code: 2523-7785-1762
Dungeon Prison 2 Code: 3908-1285-8738
Dungeon Prison 1 Code: 6134-1187-5161
This is the third installment to Dungeon Prison, an immensely popular escape room dungeon series. In the series, you are imprisoned repeatedly by a mysterious figure for a crime you didn't commit, and must pull off difficult jumps, discover hidden secrets, and solve complicated puzzles to survive. We have included the code for Dungeon Prison 2 and Dungeon Prison 1 so you can enjoy the whole series!
The Guards Puzzle Keep
Code: 7709-8759-7393
In The Guards Puzzle Keep, you must explore a keep and find a path of escape. Throughout the keep are secret passages and hidden keys you'll need to unlock them. Once you get further into the puzzle, you see a variety of different puzzles that will certainly force you to use your brain. This map requires some serious critical thinking and pattern recognition!
Want to see more great Fortnite maps? Check out our list of the best Fortnite escape room maps and the best Fortnite tycoon maps!