Best Minecraft Beach Seeds for Bedrock and Java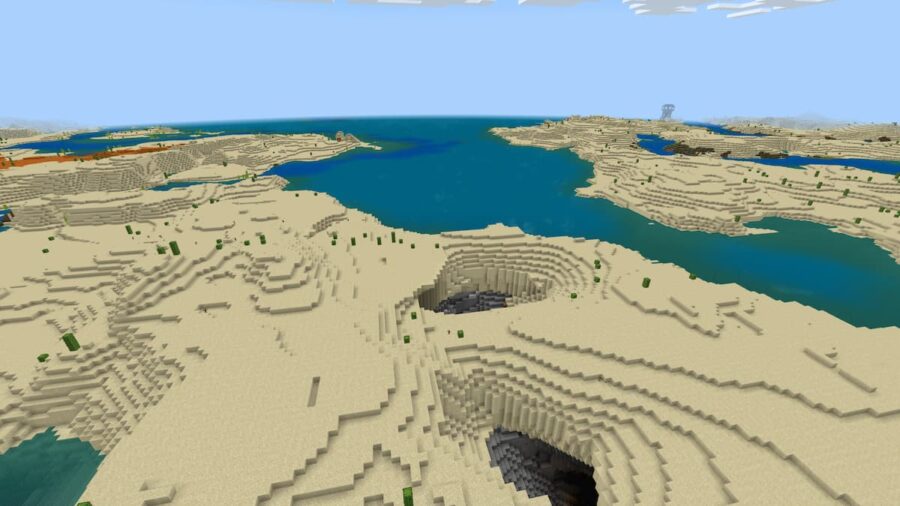 Screenshot by Pro Game Guides
A nice day at the beach can be as good in-game as it can be in real life, and Minecraft is one of the best games for finding idyllic beaches. But why trek thousands of blocks to find the perfect beach when you can start out right next to one? To save you the walk, we've listed the best Minecraft Beach Seeds for Bedrock and Java edition below.
Best Minecraft Beach Seeds List
Java 1.19

Dolphin Beach: -4828625412458267839
Mangrove Shore: 6237570501287390526
Spruce Sea: 9061064535691782356
Bedrock 1.19 (Note: Bedrock seeds work in Java, but they generate structures differently)

Golden Coastline: 5713173535512237233
Tropical Cove: 5072285883221473786
Monster Mangrove Lagoon: -7608991650668401545
Related: Best Minecraft 1.18 & 1.19 Desert Seeds for Bedrock & Java (June 2022)
Best Minecraft Java Beach Seeds
Dolphin Beach
Seed: -4828625412458267839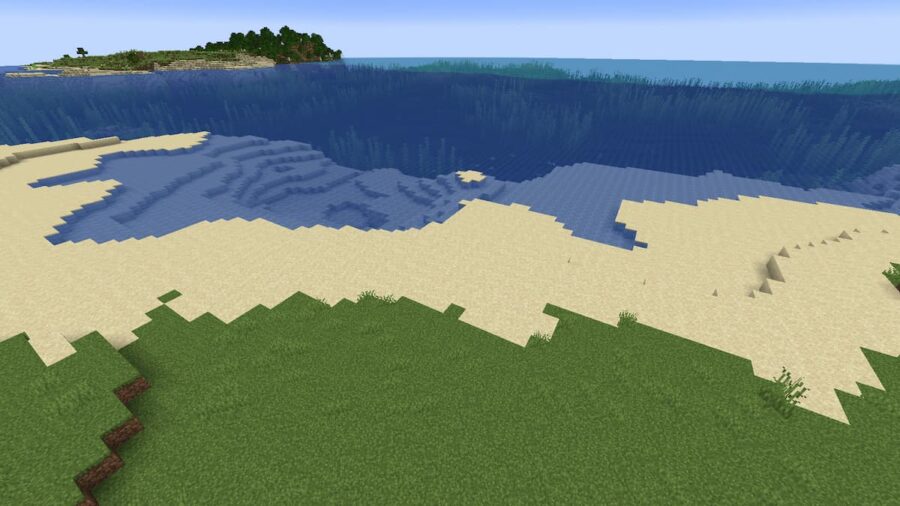 A sprawling beach that seems to go on forever with Dolphins that appear all across your starting location. This is an incredible spawn for someone who wants to set out swimming immediately, or just an eager island dweller excited to expand their base near the shore. And there's plenty of landmarks, in the water and inland, for your to discover.
Key Locations

Underwater Ruin: -285, -571
Shipwreck and Ruin combination: 389, 481
Cave with Mineshaft: 355, -135
Ruined Portal: 64, 304
Mangrove Shore
Seed: 6237570501287390526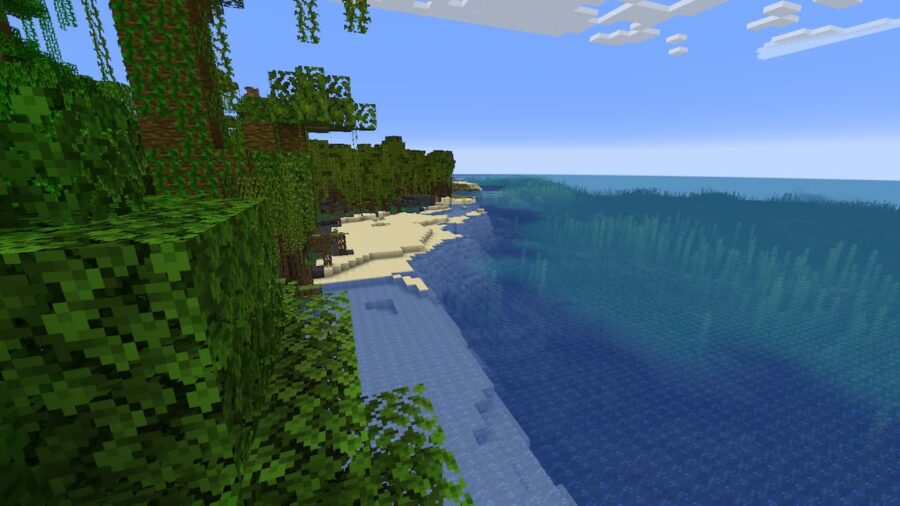 A Mangrove Biome living up to its job of preventing coastal erosion! This is one of the most natural beach/Mangrove biome combinations we've seen, and it's got a lot of discover to boot. If there was ever proof of a lost underwater civilization in Minecraft, it's in this seed, as there's a half dozen underwater structures less than a few hundred blocks from spawn. This is definitely a great seed for adventure or exploration.
Key Locations

Underwater Ruins: -204, -545
Underwater Ruins 2: -181, -834
Underwater Ruined Portal and Beached Shipwreck: -253, -1260
Ruined Portal: -520, -1610
Ocean Monument: -218, -207
Spruce Sea 
Seed: 9061064535691782356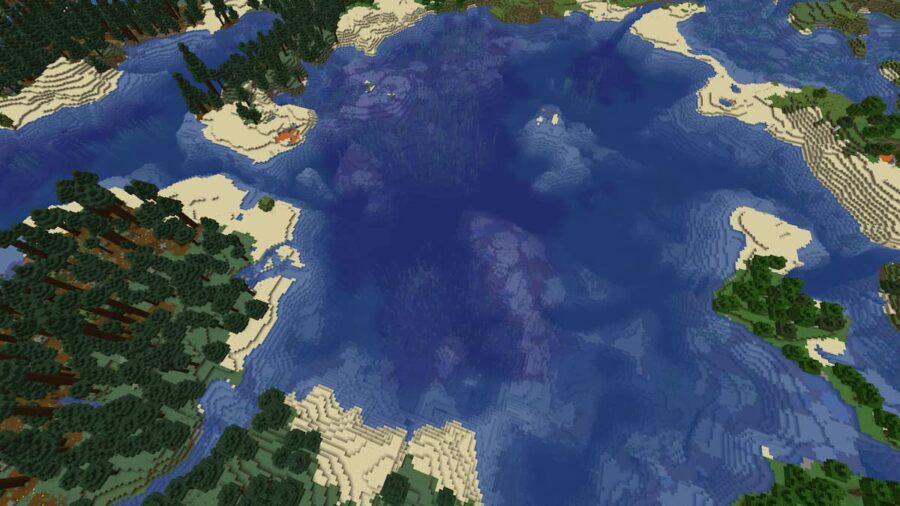 Despite being a seemingly landlocked sea, this beach still sprawls with fish, turtles, and the occasional dolphin! But beaches aren't the only natural wonders in this starting position, with open caves and caverns, frozen biomes, and huge mountains looming close by. And perhaps most incredible is the coastal Woodland Mansion that sits close by, offering an incredible early game challenge. Plus, if you head out into the ocean proper, you're in for some even more pleasant (or unpleasant) surprises!
Key Locations

Ice Spikes Biome and Frozen Shipwreck: -102, 657
Open Lush Cave: 453, 408
Woodland Mansion: 466, -522
Ocean Monument: 192, -783
Ocean Monument 2: 235, -1291
Mushroom Fields Biome: 227, -1013
Related: Best Minecraft Roof Designs
Best Minecraft Bedrock Beach Seeds
Golden Coastline
Seed: 5713173535512237233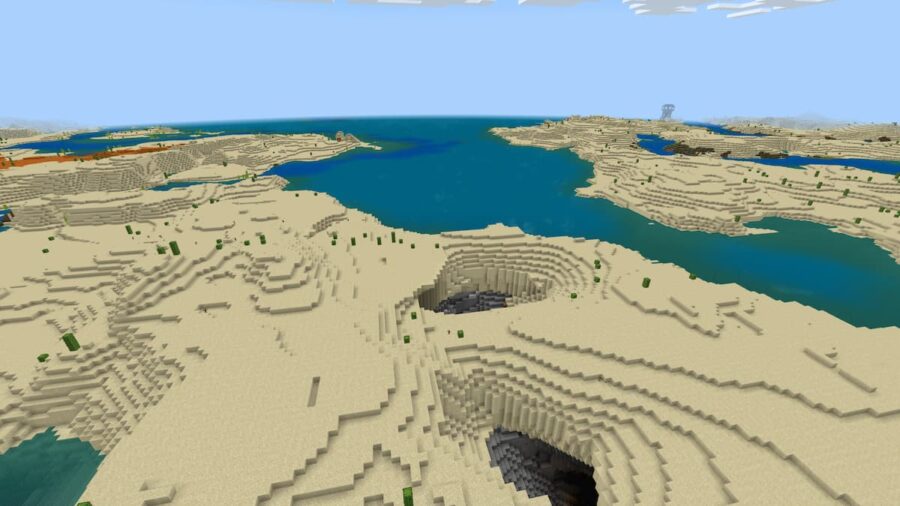 A vast desert leading into a warm ocean with coral and other underwater spoils. It's a location so nice that a Temple and an Illager Tower also decided to set up shop here. But why is it called the Golden Coastline? Well the Badlands biome within a stone's throw of your starting location means you'll never be short on gold.
Key Locations

Badlands: -291, -118
Desert Temple: 249, -134
Village: 347, 115
Illager Tower: 374, 295
Tropical Cove
Seed: 5072285883221473786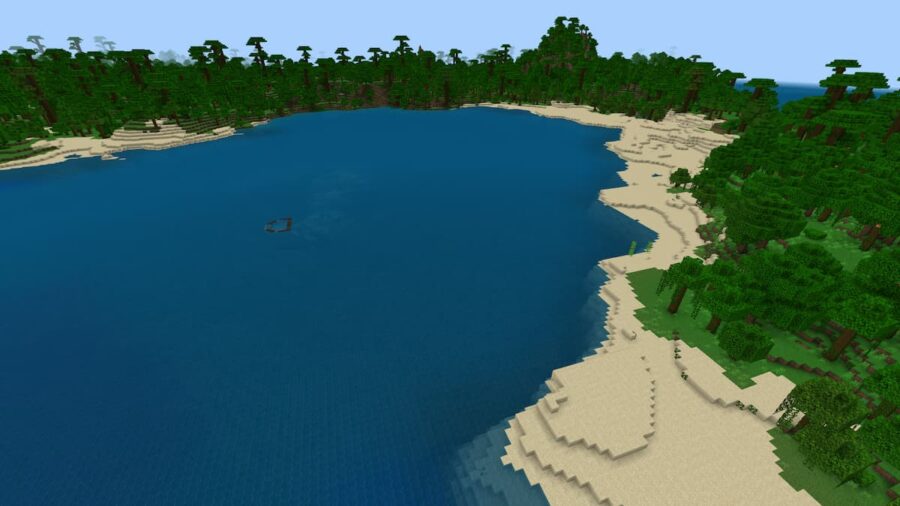 A dense jungle, a wrecked ship, and a beach you're washed up on. This could be the perfect place to start a new life in Minecraft! Beyond the stranded on a tropical island vibes this location gives off, there's also a plethora of biomes close by that can provide you with all the materials you'd want to start your base. And if you head out to sea, you need to lay eyes on the incredible mountain ranges that rise directly out of the ocean.
Key Locations

Shipwreck: -283, 107
Jungle Temple: -840, 325
Mountain in middle of ocean: 557, -266
Village: 1218, -855
Monster Mangrove Lagoon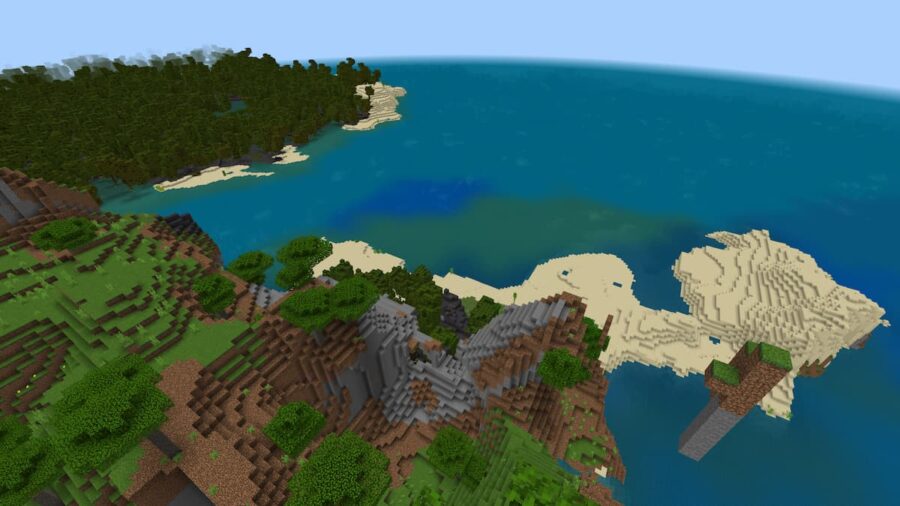 Seed: -7608991650668401545
A vast Mangrove forest sits just a few blocks away from your starting location, with a huge beach running across it. A series of islands make up the majority of the land in this starting area, but just beyond this lies huge amounts of resources and forestry. The Mangrove area opens up into a huge lagoon, before transitioning into a jungle, and finally a desert. 
Key Locations

Ruined Portal: -252, 316
Village/Ruined Portal combination: 47, 659
Desert Temple: -741, -246
Mushroom Fields Biome: -18, -633
Ocean Monument: 136, -825
For more Minecraft seeds and guides, check out Best Minecraft Bedrock Seeds 1.18 (June 2022) on Pro Game Guides.