Best Minecraft Parkour Maps 1.19 (July 2022)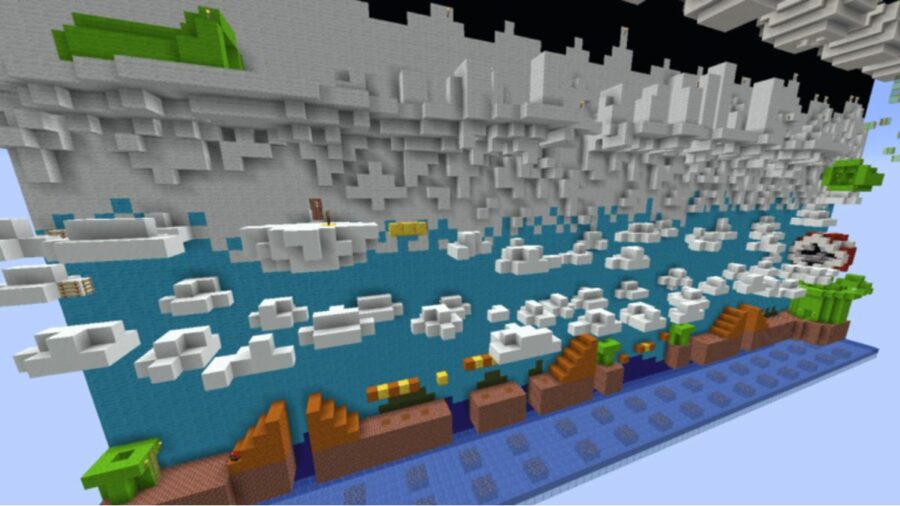 Screenshot by Pro Game Guides
Parkour is a well-known natural game mechanic in every game. Players created parkour by challenging each other to jump difficult distances or finding unplanned paths to areas not meant to be explored. Naturally, creative map makers decided to make content specifically geared toward these players and came up with maps that challenge you to reach areas meant to be discovered!
We've picked these maps based on important critical content such as Playability, Popularity, and Rating. All maps listed below work in version 1.19. More will be updated as time moves on, so be sure to check back here often for new parkour maps worth jumping!
Although it is rare, some Minecraft maps require the player to install mods or resources packs to best engage with the experience. For help with this, check out our guide on how to install mods in Minecraft, and also check out our list of the best Minecraft mods!
Best Minecraft Parkour Maps List
Best Minecraft Parkour Maps
Shuffle Parkour 2
Shuffle Parkour 2 Download Page: minecraftmaps.com
Shuffle Parkour 2 is a the sequel to the incredibly popular Shuffle Parkour that was designed for Minecraft 1.18. This new version features over 340 parkour maps and is compatible for both single player and multiplayer. What makes this game unique is that the levels are shuffled and don't need to be completed in any specific order. When you play multiplayer, your goal is to complete the most amount of randomly selected parkour stages for your team. If you were looking for variety, this is the map for you!
Related: Best Minecraft Woodland Mansion Seeds for Java and Bedrock
Reef Race
Reef Race Download Page: minecraftmaps.com
Reef Race is less about difficulty and more geared towards the challenge of using your parkour skills under pressure. It is designed to be played with multiple people who want to push their jumping and sprinting skills to the limit while surrounded by a beautiful environment meant to look like an majestic underwater world. This map will make you see the Coral Reef biome and parkour races like never before!
Ancient Pyramid Parkour
Ancient Pyramid Parkour Download Page: minecraftmaps.com
Ancient Pyramid Parkour brings you back to the old days of Minecraft Parkour with a simple design meant to challenge not only your parkour skills, but also your curiosity. Best played by one person, this map presents a progressively difficult parkour challenge where you must uncover the secrets of a deadly, trap-filled pyramid. Can you uncover what lies beneath the pyramid?
HoneyJump
HoneyJump Download Page: curseforge.com
HoneyJump is a massively popular parkour map that made a name for itself as the first major parkour map that uses Honey blocks. It is draws players in with its clever design that forces the players to master their agility and dexterity, as well as find peculiar solutions to basic parkour puzzles. The map became so popular that the developers made a Halloween parkour sequel, which is included in the download page!
Want to try some other great Creative Maps? Why not check out our list of Best Puzzle Maps for some mind-bending challenges!