Best Roblox survival games – Pro Game Guides
Image via Stickmasterluke
Survival games can come in many different shapes and sizes on Roblox. No matter what themes you prefer, Roblox has a Survival game you are sure to enjoy. These heart-racing experiences will test your reflexes, wits, and craftsmanship as you take on the elements or hide from a scary killer with your friends and allies by your side. While there are plenty of experiences to discover on Roblox, here is a list of some of the very best Survival games available!
Natural Disaster Survival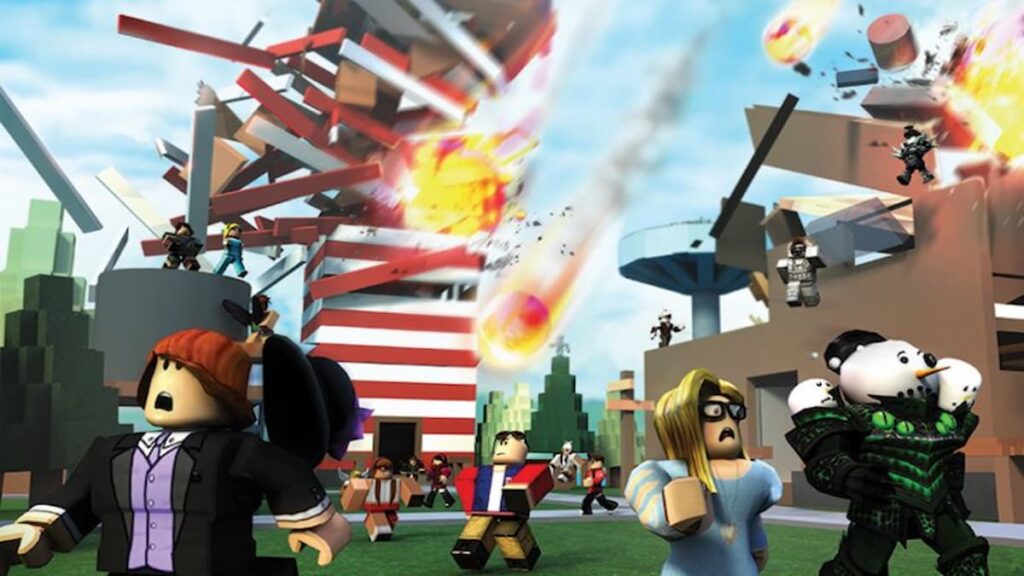 Natural Disaster Survival is one of the most popular survival games on Roblox due to its availability on multiple different platforms, such as Xbox and mobile. Players must survive various waves of catastrophes by ducking in cover under structures nearby or running for their lives. You can earn points by successfully surviving the round and spending them on some epic gear, some of which might even assist you in your survival.
Survive the Killer!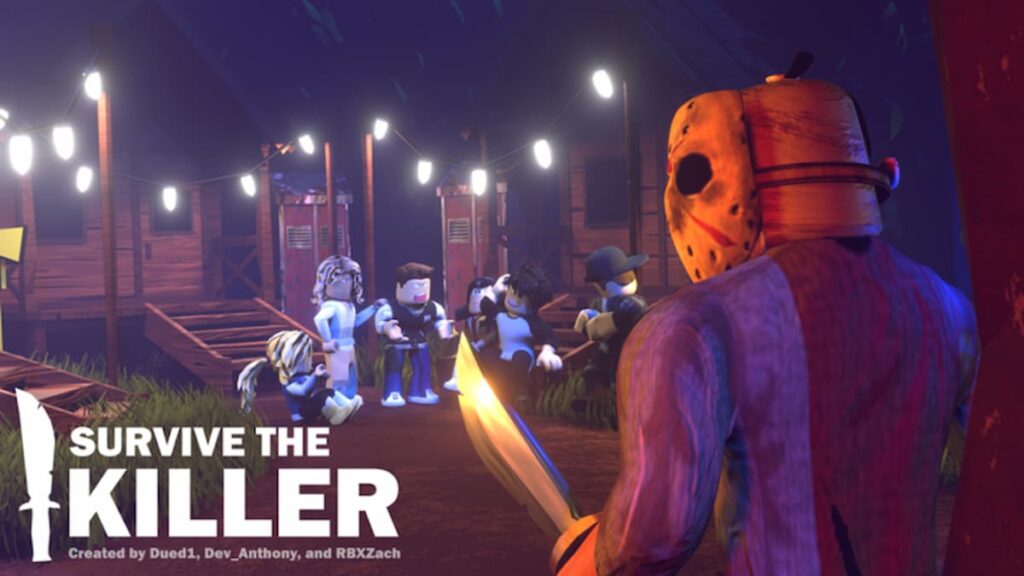 If you're feeling on the spookier side, Survive the Killer is one of the best horror survival games that require you to work well with others. Use teamwork to find clues and items needed to escape the location and survive the impending attack from a malicious Killer. If you happen to be chosen for the Killer, flip the script upside down and attempt to hunt down the rest of the players.
Build a Boat to Survive!
A bountiful secret treasure waits at the bottom of a treacherous river stream full of dangerous obstacles. Build a Boat to Survive is a fun and innovative game that require you to build up your boat and attempt to reach the end of the stream without dying. Your building skills and reflexes will be put to the test. Will you be able to claim the treasure?
Survival Zombie Tycoon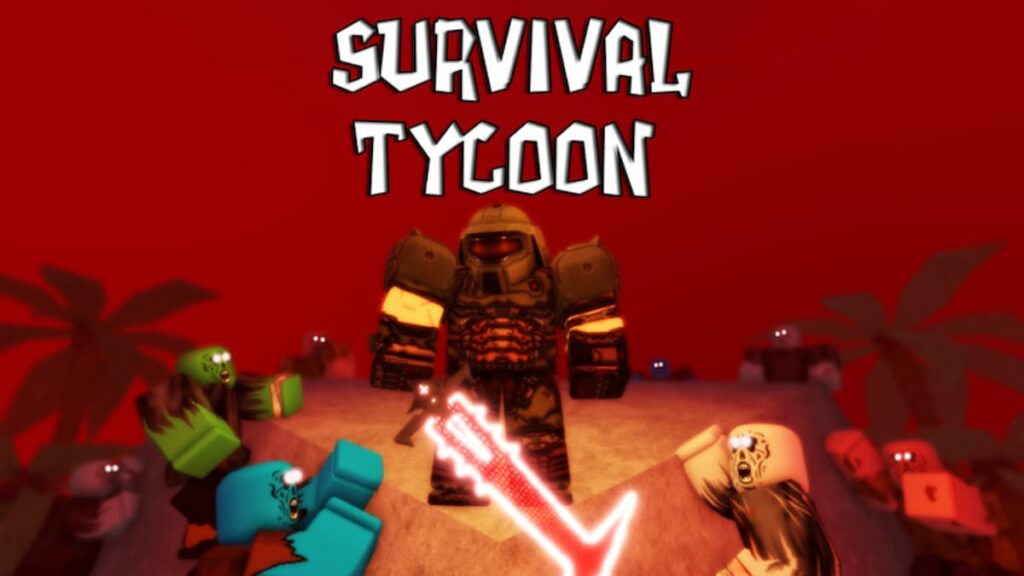 Who doesn't love a good zombie game? Survival Zombie Tycoon is the perfect mix of a tycoon game mixed with defense survival. Build up your defenses by collecting essential resources and upgrading weapons, guns, swords, and more to fight off the endless hordes of zombies seeking to destroy your base and eat your brains.
Related: Best Roblox Zombie Games
Build to Survive!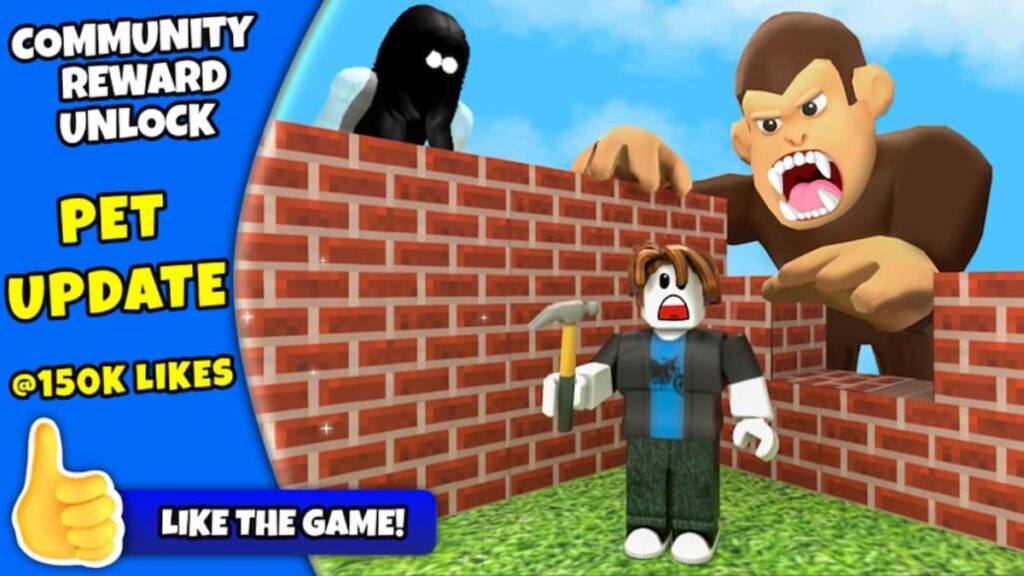 Build to Survive is the happy medium between disaster survival and mob survival, combining the two to create a thrilling experience. You must build up the ultimate base that will not only protect you from natural disasters but waves of creepy Killers and deadly monsters. Put your building to the test to craft a base capable of standing against the hazardous forces at play. You'll have to get creative to survive!
Survive and Kill the Killers in Area 51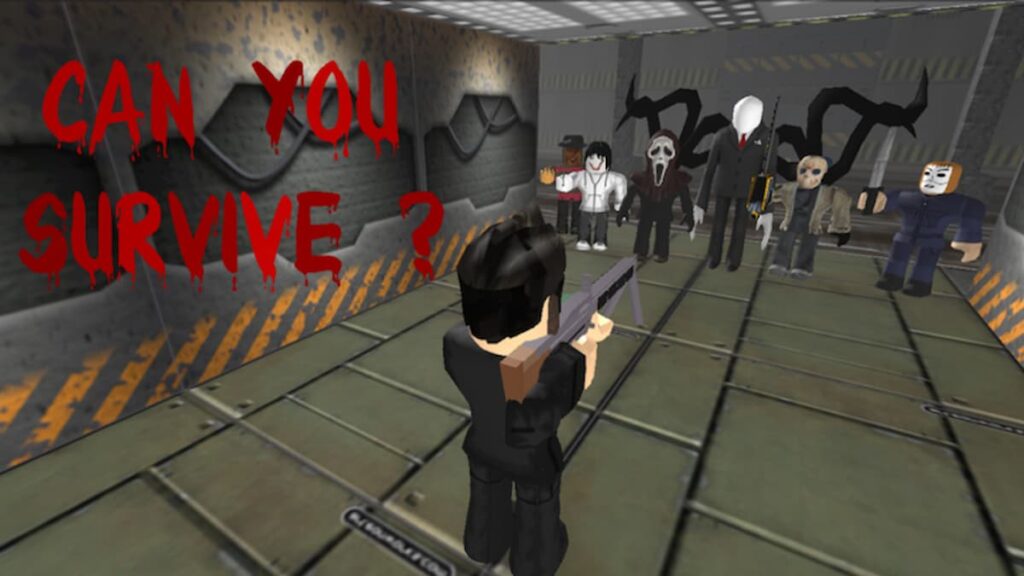 Deep dark secrets lie deep within the tunnels of Area 51, hiding within the shadows and waiting to strike when you least expect it. Are you brave enough to traverse them? Survive and Kill the Killers in Area 51 is about precisely what it's titled. It relies on bravery as you head into Area 51 and face the scary creatures that await you. It's time to go on the offense and kill before the evil beings can kill you. Use various weapons to fend off the Killers and live to tell the legendary tale.
Build to survive the Bombs!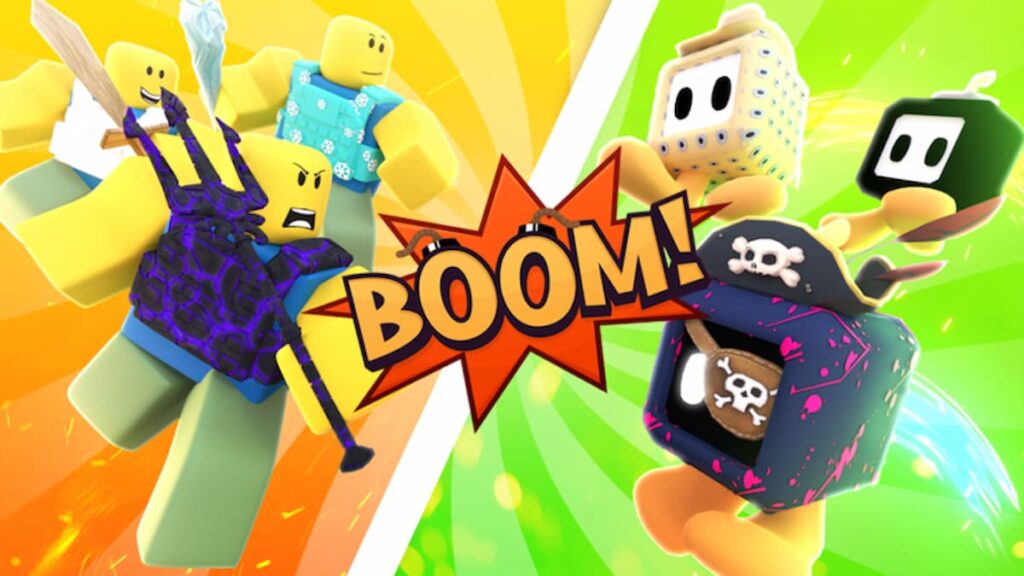 Build to survive the Bombs is yet another of the best survival games that utilizes building techniques, but there's a twist this time! You will need to build a base capable of sustaining multiple explosions because the bombs are approaching! If you fail to build up your base and defend yourself from the angry, explosive bomb monsters, you will join them in their treachery. Dying to a bomb will turn you into one and require you to become the enemy you swore to destroy!
Titanic! Tsunami Survival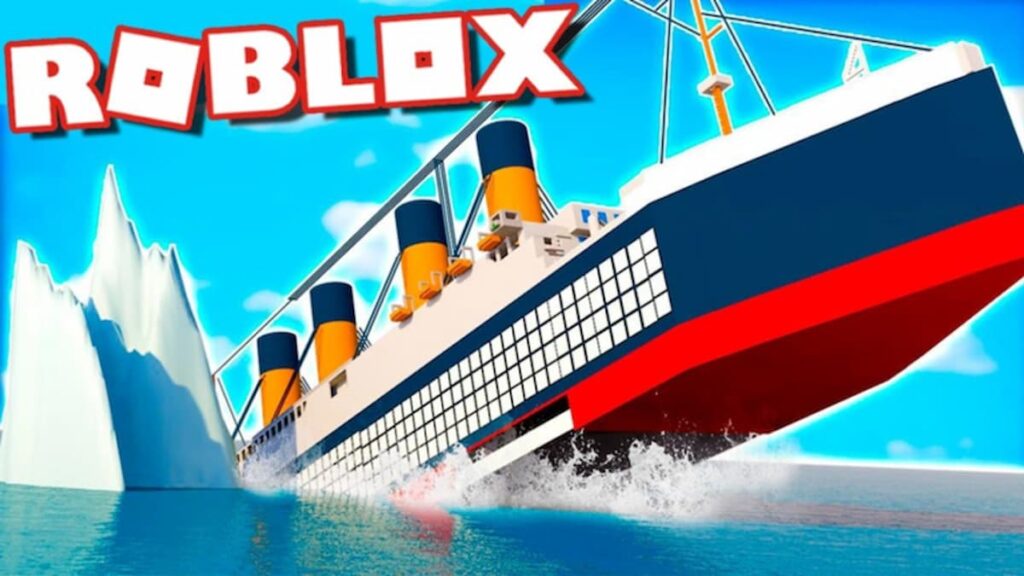 The Titanic is a tragic tale of a terrible incident, and that tale could quickly become yours in this survival game, Tsunami Survival. Not only do you face the horrible incident of the Titanic, but in four other game modes and 97 total maps to discover, you will face other significant obstacles to survive. Try to flee from a hungry shark or climb the top of a house struck by a tsunami. Your tale could be legendary or simply another tragedy.
Related: Roblox: Best Scary Games – Roblox Horror Games! (2022)
Desert Island Survival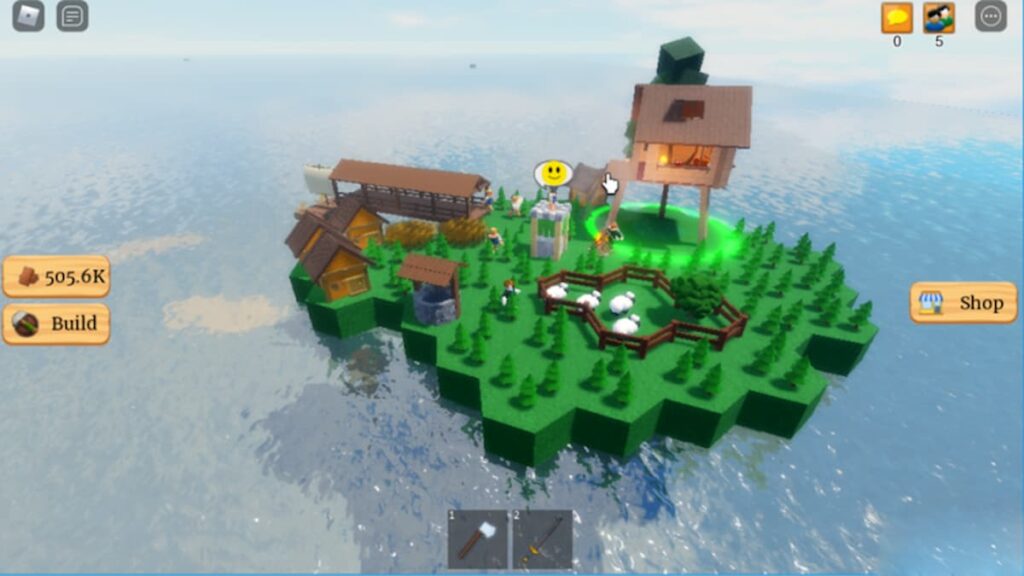 Ever wonder what it would be like to be stranded on a desert island? Now you find out in one of the best survival games on Roblox, Desert Island Survival! You have total freedom to create a thriving community on your island amidst the ocean. Build up your bases and produce resources for your town to function. There are people lost at sea! Sail out to rescue them and shelter them on your island. It is a slower-paced but entertaining survival game with all the right crafting opportunities.
Survive the Night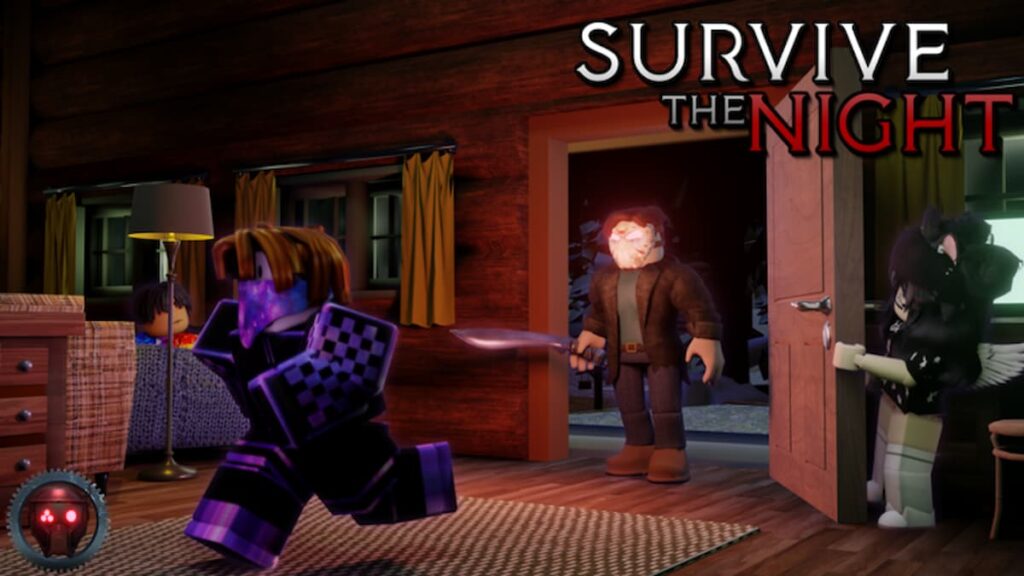 Survive the Night is a remake of the original Roblox survival game Before the Dawn, and also greatly inspired by the game Until Dawn and plenty of classic slasher movies. Discover one of the best survival games as you delve into a world of horror. You must play a sadistic game of hide 'n' seek with the Killers on the prowl to survive the night and keep your life. Find anywhere you can to hide: behind doors, furniture, closets, or attempt to run for your life. Anything you can to survive the night!
These are just a few examples of the many great survival games you can find on Roblox. There are plenty of other options out there waiting to be discovered. What are your favorite survival games to play Roblox? Feel free to leave a comment below!
Looking for more Pro Game Guides Roblox content? Check out our lists of Best Roblox adventure games or Best Roblox anime games!