Dishonored 2 mods and play styles to make it feel completely different
It's not a stretch to say that Dishonored 2 is an almost perfect game. The gameplay alone should be enough, but the game keeps on giving, whether it's through the sheer amount of replayability on offer or the stunning level design in the Clockwork Mansion. Since the developer Arkane Studios is celebrating its 20th anniversary, I thought I'd look at some Dishonored 2 mods and play style combinations that can make it feel like a totally different game.
Toggle HUD will give you total control in a high chaos run
Download Link
Toggle HUD is a mod that does exactly what it says it will — it allows you to disable the HUD. Not only will you be able to toggle the HUD elements in the game on and off, but you'll have full control over the vignette that appears around your view when you crouch, as well as the sword trails. By removing these elements from the screen, you can totally immerse yourself in the game and its world, which we think makes it prime for a high chaos run.
Chaos is essentially controlled by the number of people you kill in a given playthrough, though some side missions also affect it. Without the HUD, sword trails, or crouch vignette, you'll get to focus on becoming the most brutal killer that you can be. A high chaos run can still use stealth, but you need to kill as many people as you possibly can. I think that this combination will bring out the best of Dishonored 2 as well as make the most of the mod.
Play your favorite way with the Arkane ReShade
Download Link
The Arkane ReShade mod is probably the best of all the visual Dishonored 2 mods we've collected here. It gives the world of Karnaca a completely different appearance, bringing with it a new feel overall. There's something about the way the mod makes the world look more lived in that's hard to get over.
With this mod, I don't think any one particular play style will do your time in the game justice, so I'm simply recommending that you play in your favorite way. If you love going in on the offensive, making no secret of your powers and lethal blade, then do that. If you prefer sneaking around the world and lurking in the shadows to avoid every enemy possible, then by all means go for it. I think that you'll have the best time with the mod when playing the game however you enjoy it most, being able to savor all those old familiar areas with much more detail than ever before.
No-kill run with the Near Perfection Reshade mod
Download Link
The Near Perfection Reshade mod was built to bring as much realism to Karnaca as possible. That might sound strange given that the game's characters have a very distinct look in this franchise, but the mod takes that into account and it doesn't feel jarring at all. More than anything, this mod makes all the tiny details in each environment pop out from their surroundings and make you take note of them. It's like wearing a new pair of glasses for the first time and being able to see all the dirt that has accumulated in the corners of each room in your house.
With this mod, I think that a no-kill playthrough of Dishonored 2 is what's required to really appreciate it. Since you're avoiding enemies as much as possible, you'll be hiding in places that you may have never seen before. Even those areas of the game that you're more than familiar with will have details in them that you won't have been able to see as well before. You'll certainly take note as you hide in the shadows, waiting for a guard to pass you by. The larger outdoor areas of the game have a new feel to them too with this mod enabled, and that's what you really should be experiencing while you have it running.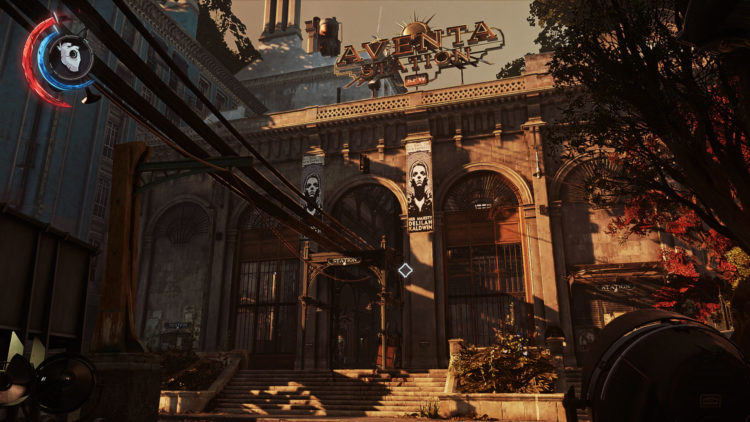 Grimtastic low chaos run
Download Link
The Grimtastic mod is definitely the darkest on this list, both metaphorically and in the way that it is literally the mod on this list with the least light. It brings a fantastically grim atmosphere to Dishonored 2 that is unlike anything you've seen in the game before. In a way, this feels like how the game should have always looked.
With this mod, I think the best way to play is with a low chaos run. As you're probably aware, a low chaos run is a playthrough where you kill as few people as possible, though once again your chaos level is dependent on side mission outcomes. By avoiding enemies as much as possible, sneaking around in the shadows, and generally observing the world of Karnaca rather than rushing through it, I think you'll be able to appreciate the mod so much more. I also think that you'll feel like you're playing a brand new game for the first time.
Of all the Dishonored 2 mods on this list, I think that this one changes the game for the better than most. If you only choose to try out one of the mod and play style combinations I've put together here, pick this one.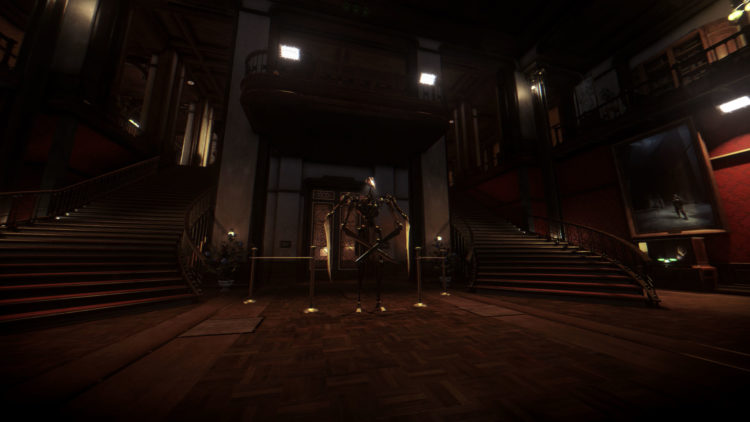 Those are the Dishonored 2 mods and play style combinations that I would recommend you give a try if you want to experience the game as if it were something completely different. The core gameplay mechanics of Dishonored 2 are polished to the point of perfection, which is what makes it such a joy to play in the first place. All these mods do is give you an excuse to jump back in and relive it all, even if it's just one more time.
If you're looking to give the original Dishonored another go with mods, be sure to check out our list.