Fortnite Prop Hunt Codes (May 2022) – Best Prop Hunt Maps!
Prop Hunt might be one of the more famous and popular games you can play in the Creative portion of Fortnite. This very entertaining Fortnite mode allows you to play hide and seek with other players. You're either disguising yourself as an item on the map to avoid detection or looking out for players who have transformed themselves into objects! 
You will need a keen eye for things that look different on the map if you're seeking. If you're hiding, you will need to do your best to blend in with your surroundings. It's a great mode to play with friends, no matter how old they are. Prop maps are for everybody! We've picked out some of the best Fortnite Prop Hunt codes to narrow down your options, so you don't have to look too far.
If you're looking for maps where you don't have to turn into objects, you can find those on our Fortnite Hide and Seek Codes post. For more information on Fortnite, check out Fortnite Skins List, and All the Dances & Emotes You Can Get in Game!
Updated May 25

Added new codes.
Prop Hunt Map Codes List
Here's our list of the best Fortnite Prop Hunt Codes:
Prop Hunt: Home Alone: 1468-8833-8480
Prop Hunt With Abilities: 9249-3264-0093
Prop Hunt: Cozy Cafe: 8851-5874-9250
Tidal Wave: 8312-0054-3731
Easter Egg Park Prop Hunt: 6449-8811-4648
Hotel Deluxe Prop Hunt: 7451-9512-8283
Summer House Prop Hunt: 9333-9129-4841
Roller Disco Prop Hunt: 3948-7015-9316
Prop Hunt: Modern Mall: 1679-1165-5282
Lazer Tag Prop Hunt: 9933-9770-9493
Indoor Water Park: 0139-3586-5803
The Yacht Prop Hunt: 7257-6466-2198
Shop til you Prop: 0880-3740-6109
Taxi Cab: 1662-3121-3063
We will be going into more detail below on each of these Fortnite maps and include some videos explaining more about the course when necessary!
Prop Hunt: Tidal Wave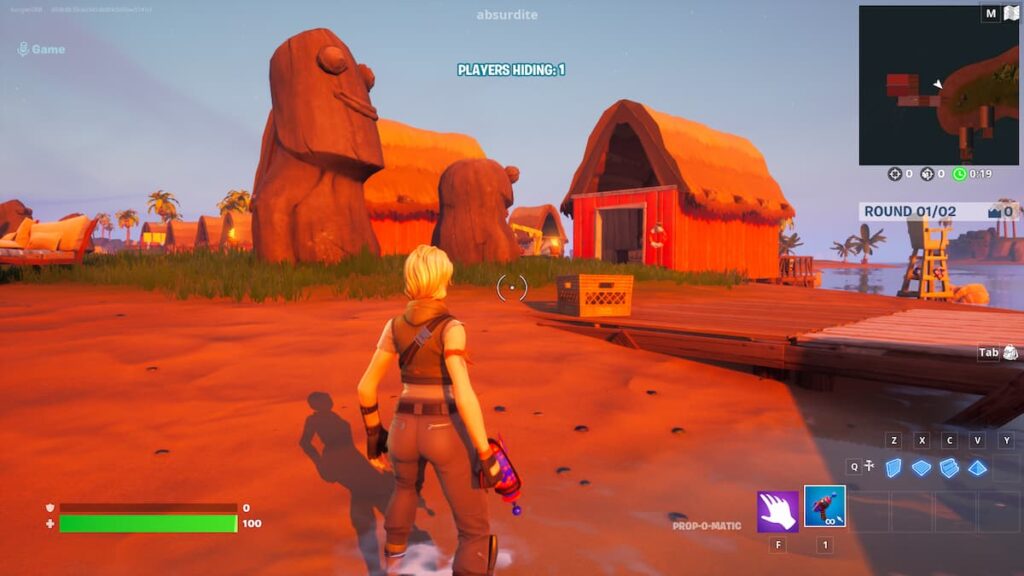 Prop Hunt: Tidal Wave map code 8312-0054-3731—Who says no to some hide and seek in vacation surroundings? This Easter Island inspired map has everything you need, from hot weather to tidal waves. Wait, what tidal waves? The tide comes to sweep hunters, so there's no time for leisure!
Prop Hunt With Abilities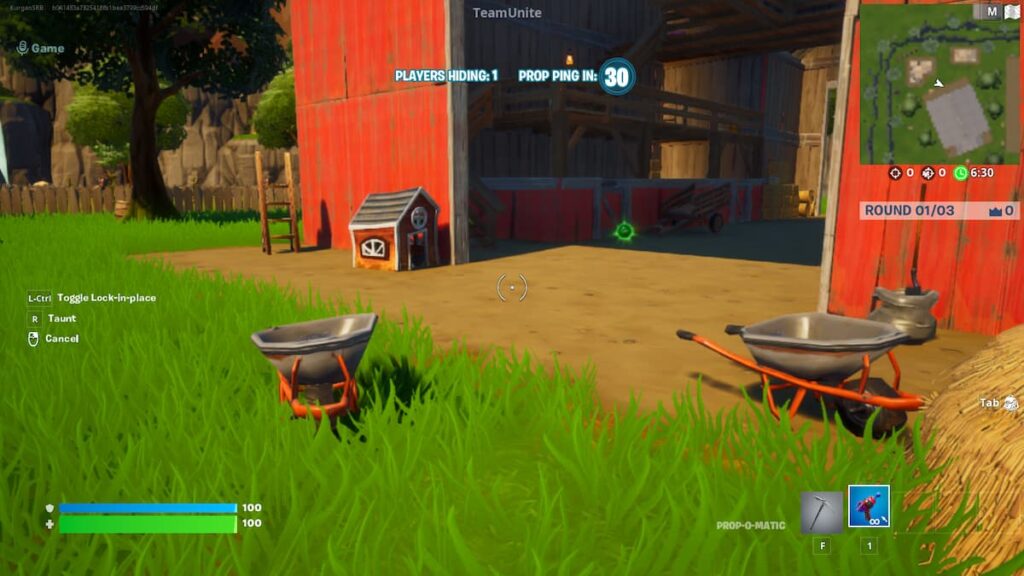 Prop Hunt With Abilities 9249-3264-0093—If you feel a little bit country or love hiding in a barn, you must try Prop Hunt With Abilities. It has everything you want, from a lovely old farm with lots of tools to shapeshift. Put on some Dolly Parton songs and a hat, and enjoy some countryside!
Prop Hunt: Cozy Cafe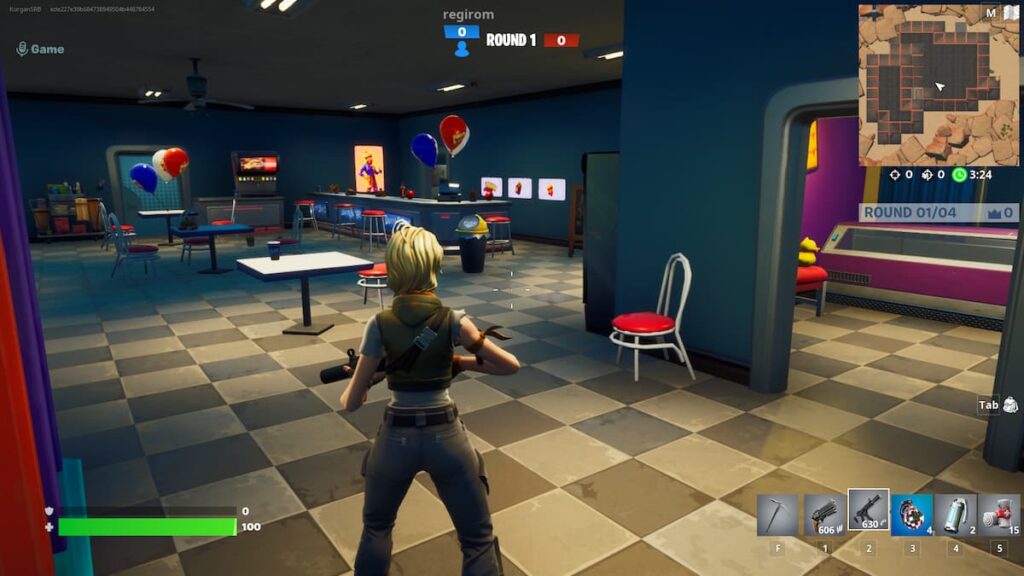 Prop Hunt: Cozy Cafe map code 8851-5874-9250—If you love going to a cafe to celebrate a birthday or enjoy some burgers with a milkshake, this cozy cafe is the perfect setting. Enjoy hiding in plain sight as a stool or trashcan. It's as fun as you remember good times in small fast-food restaurants.
Easter Egg Park Prop Hunt
Easter Egg Park Prop Hunt map code 6449-8811-4648—This is one of the year's most popular Easter-themed map is Easter Egg Park Prop Hunt. It's one of the most popular map types because of the holiday's close association with finding small, easily missable objects. Fortnite Easter Egg Park Prop Hunt is themed as a beautiful park in a city. This map's seemingly professional game design makes it a fun way to enjoy Prop Hunt every day, not just on holiday. It is easily one of the best Prop Hunt maps we have seen this year!!
Hotel Deluxe: Prop Hunt
Hotel Deluxe: Prop Hunt map code 7451-9512-8283—This map has simple rules that follow a simple theme: hide in a hotel. Up to 10 players can play at a time during the 10-minute rounds. With so few players, the skill level of the hunters will determine how quickly the rounds will end. Most hiders don't make it the full 10 minutes—can you?
Summer House: Prop Hunt
Summer House: Prop Hunt map code 9333-9129-4841—Experience Summer all year round in this beach party-themed Fortnite map. Run for your life from the seekers while disguising yourself as one of the various objects you'd find in your typical Summer home. Whether you're playing competitively or casually, you're sure to have fun.
Roller Disco Prop Hunt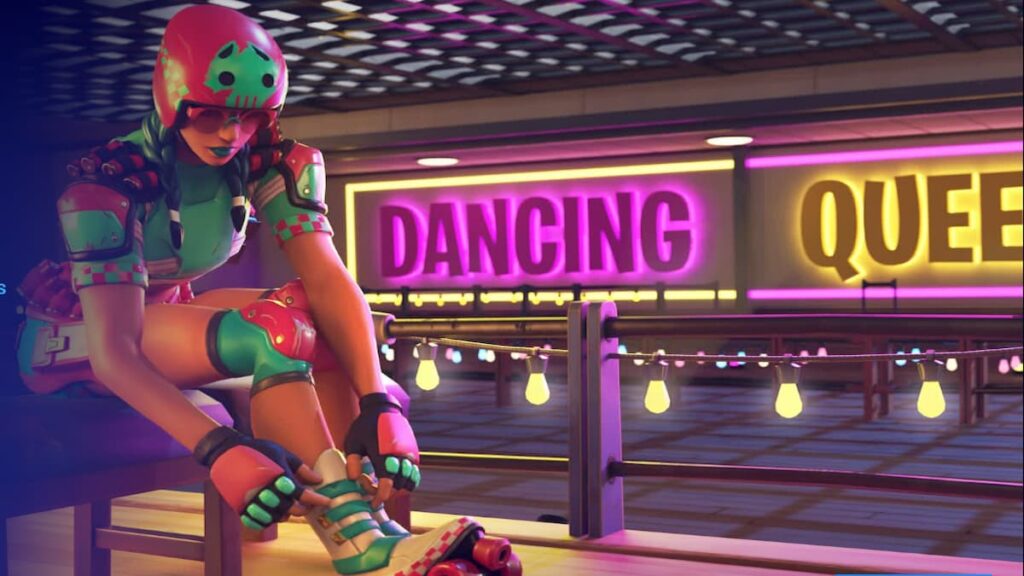 Roller Disco Prop Hunt map code 3948-7015-9316—Go back to the '80s on Roller Disco Prop Hunt, where you disguise yourself as one of many arcade and roller disco objects to hide from the seekers. This map was featured by Epic on the discovery tabs in-game at one point, so you know it's worth playing. The mechanics are pretty standard and follow the pattern of most prop hunt maps, but the aura is plenty of fun for those that like to feel nostalgic!
Prop Hunt: Modern Mall
Prop Hunt: Modern Mall map code 1679-1165-5282—This is a fairly popular map that has been occasionally updated. At one point, it was featured by Epic, which boosted its popularity since players instantly liked it. There is a wide variety of objects to disguise, providing an extra challenge to the hunters. However, the hunters have special abilities that help them, which isn't a feature often provided in other Fortnite Prop Hunt maps!
Laser Tag Prop Hunt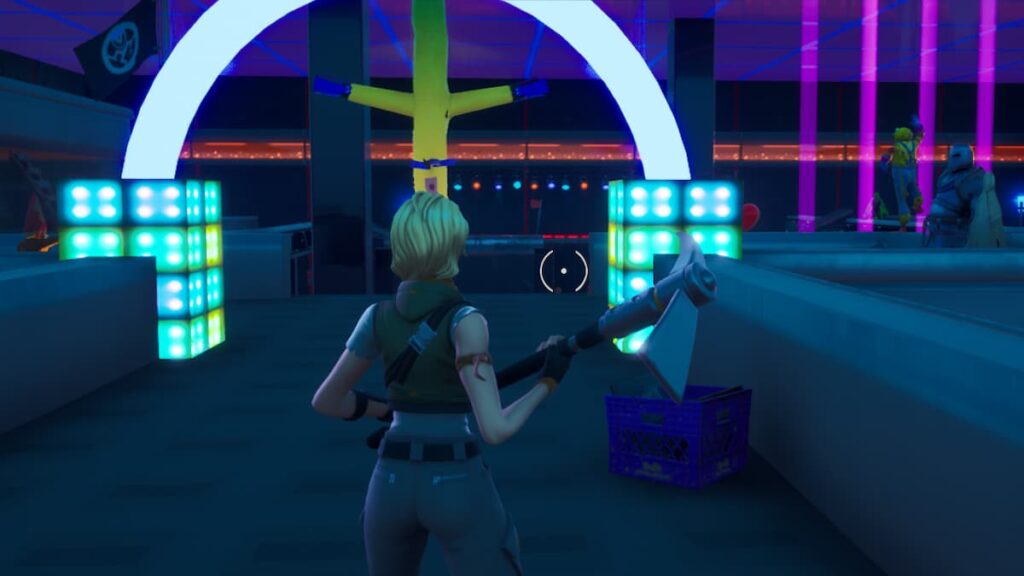 Laser Tag Prop Hunt map code 5717-9259-0171—While it's somewhat similar to the Fortnite arcade map, it still sets itself apart with some great-looking areas and utilizes some of the new stuff added to Creative. It has a beautiful lobby that you no doubt recognize if you've ever played laser tag. There's also an area where you'd play laser tag, another excellent game representation! It's a well-designed map that is fun if you enjoy the Fortnite Prop Hunt mod.
Indoor Water Park Prop Hunt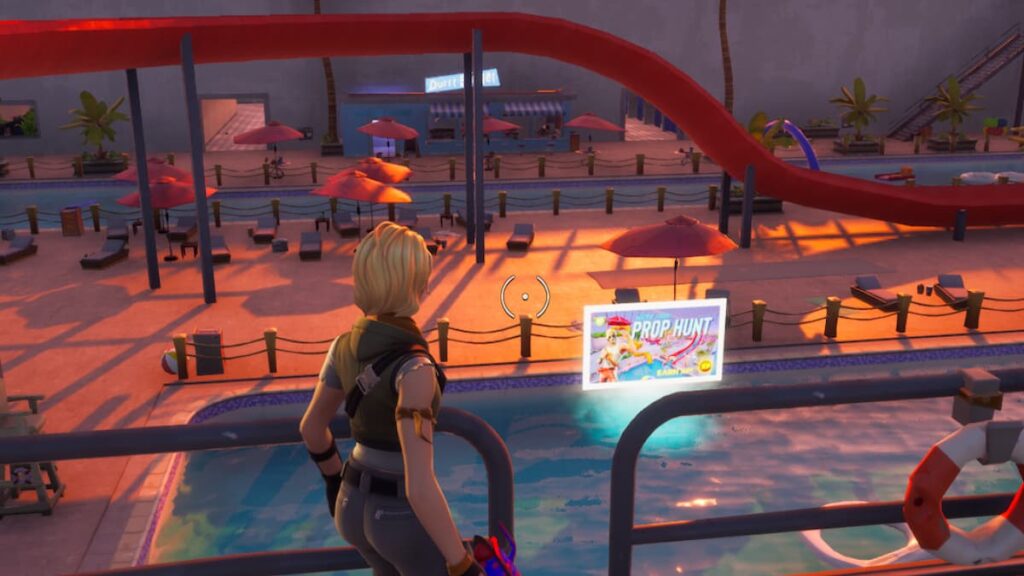 Indoor Water Park Prop Hunt map code 0139-3586-5803—If you want to play some fun games with friends, this Fortnite map is excellent. The design of this one is outstanding, and you've got a great-looking water park theme throughout the map, fitted out with a huge pool and a ton of slides. There's even a locker room where you'd change your clothes to get ready for the water!
How to enter Fortnite Prop Hunt Codes?
You'll need a code to play any Fortnite map published in Creative or Playground modes. With it, you can play that map with other players. You can enter Fortnite Prop Hunt codes quickly.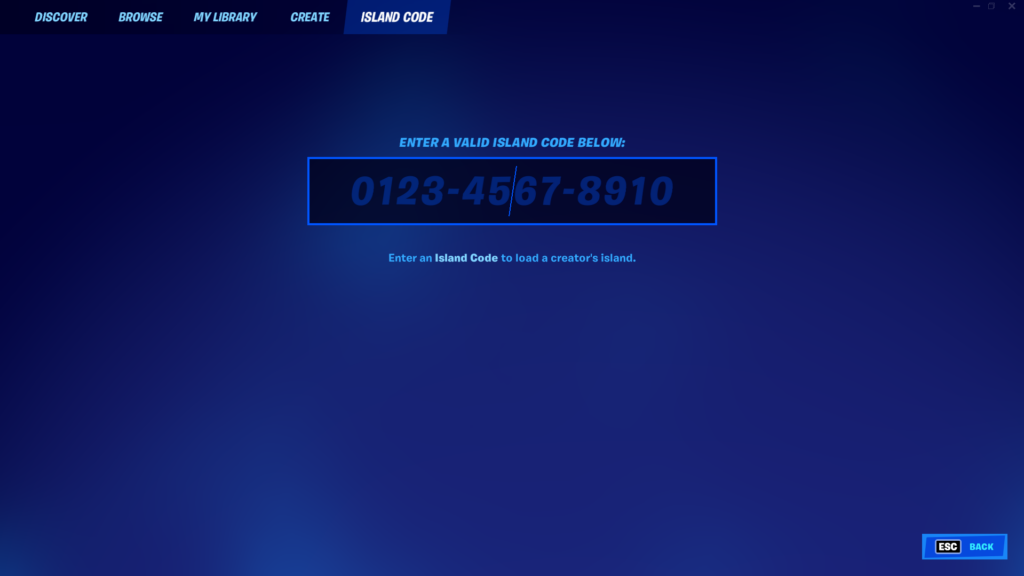 Enter the game. In Fortnite Lobby, press the Discovery button in the upper left corner.
Click on a Creative section.
Type in the Prop Hunt code in the code box.
Press Enter to confirm map choice. 
Return to the lobby and press Play to launch the game mode.
If you wish, you can enter Fortnite Prop Hunt codes in-game. Go to any island in the Welcome Hub, enter the code, and the map will be accessible. 
What is Fortnite Prop Hunt?
Fortnite Prop Hunt is a hide and seek game mode that lets you hide as props or be the hunter. To hide, you'll use Prop-o-Matic "weapon" that helps you transform into any item you want. Each map has its victory conditions and rules, so you never get bored by just being masked as a box in some corner of the map.
For more Fortnite News & Guides, check out Fortnite Best Skins Ranked, How to get the Volcanic Assassin Quest Pack for free in Fortnite on Pro Game Guides!