GOG Galaxy 2.0 now boasts Epic Games Store integration
While the console wars rage on in another realm, PC players are engaged in a war of their own. With more and more game launchers popping up, it can be a hassle trying to keep everything in one place. Steam, Uplay, Origin, the Epic Games Store, and more are vying for the crown, so what are we to do? Well, perhaps turn to GOG Galaxy 2.0, the platform that's trying to unite everything under one client.
Under one roof
GOG Galaxy 2.0 wants game libraries, subscriptions, and even friends lists to be accessible in one place. Of course, the client is limited to the support it gets from other platforms. Previously, only Xbox Live committed to the cause. However, the Epic Games Store plans to join the ranks as well. Support for the Epic Games Store had previously only been available via a community add-on. Now, official support will keep it running smoothly with GOG Galaxy 2.0.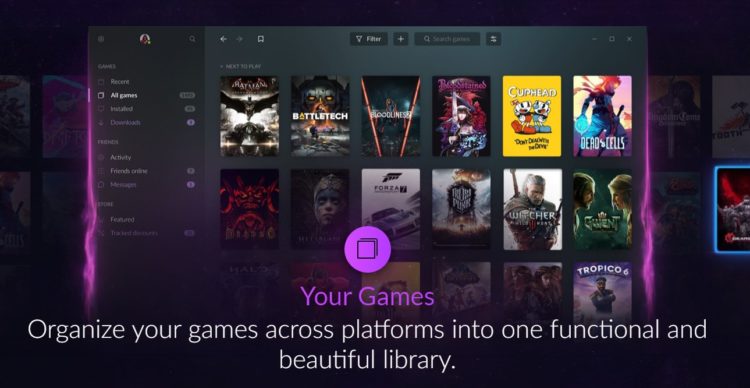 "We're excited that Epic Games Store integration has come to GOG Galaxy 2.0," Steve Allison, general manager of the Epic Games Store, shared. "It's an important step towards breaking down walls between PC stores, as it enables a unified experience for players to manage their PC games library independent of where their games were purchased."
Epic Games founder Tim Sweeney also weighed in on the new partnership. "Ultimately, ownership of digital items should be a universal notion, independent of stores and platforms. So much of the digital world today is frustrated by powerful intermediaries who obstruct open commerce to keep customers and their purchases locked in," Sweeney stated.
Whether or not you agree with Epic, the idea of having everything in one place sounds better than scores of launchers. Full integration will take time, or may never happen, but at least there's a chance with GOG Galaxy 2.0.