How to Eat in Minecraft on PC, Console, & PE
Eating at Minecraft It may sound easy, but not everyone knows the controls. Read below to see how to fill out your Minecraft stomach of the character and regain your health at the same time!
How to eat in Minecraft
With this guide, we assume that you are using the default controls that are configured with the game. If you have changed them, this guide may not work as expected. Still, the general idea is that you should press and hold the secondary action button to eat food. We explain this further below.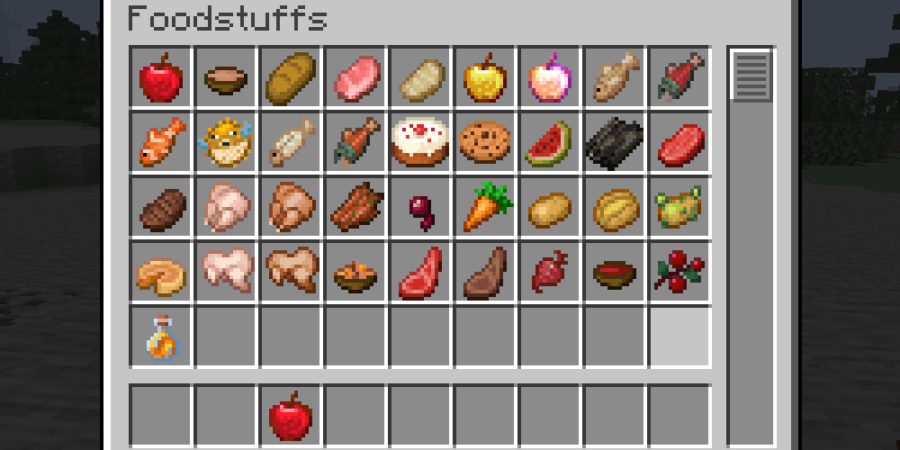 Related: All Minecraft Music Discs And How To Get Them – Professional Game Guides
Because this is a simple task, we will directly provide you with the controls you need to do it. If you've reassigned your secondary action button, you need to hold down that button instead of the button shown below.
Java (PC / Mac): Right-click and hold.
PE (mobile): Touch and hold.
Xbox: Press and hold the LT button.
Play station: Press and hold the L2 button.
Wii U / Nintendo Switch: Hold down the ZL button.
Windows 10 / Education (Bedrock): Right click and hold.
These controls apply to all grocery items except Cake. To eat Cake, it must be placed on a solid block. Use the same button you used to eat the other foods, but instead of holding it down, just tap it while looking directly at the cake.
Do you need more help to survive? Check out our complete guide to making potions!