How to get all Breathing Types in Roblox Wisteria
Roblox Wisteria offers different elemental types to learn and execute, called Breathing Types. Four of them are available, but you must find an elemental trainer to teach you the ways of the Breathing Types.
How to get all Breathing Types in Roblox Wisteria
To get all Breathing Types in Roblox Wisteria, you must find each elemental trainer to teach you a specific Breathing Type. All trainers are scattered throughout the Wisteria map. Because Wisteria is still in Alpha, there isn't a World Map to reference, nor guiding markers; you must find them yourself. Tracking down these trainers might feel more difficult than it's worth if you don't have a guide.
That's where we come in. According to the lore, a total of seven Breathing Types exist in Wisteria, however, only five elemental trainers are in the game so far. They are:
Flame Trainer
Water Trainer
Thunder Trainer
Wind Trainer
Mist Trainer
Check out the photos below for general locations of each elemental Trainer. Once found, you have the option to train with them and learn the new Breathing Type.
Flame Trainer
You can learn the ways of the Flame Breathing Type by finding the Flame Trainer within a town located north of the spawn village. He's standing in front of a wall and a colorful tree.
Mist Trainer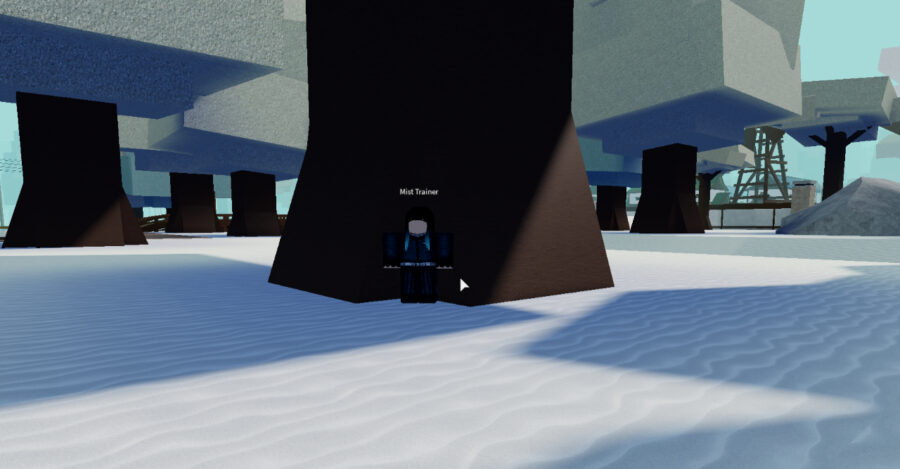 The Breath Trainer can be found near the farm, located north of the spawn village. She is hidden behind a tree when you first approach the farm from the spawn village. You might have to do some extra tree-checking and running around to spot her.
Related: Roblox Wisteria Codes (January 2021) – [Alpha]
Thunder Trainer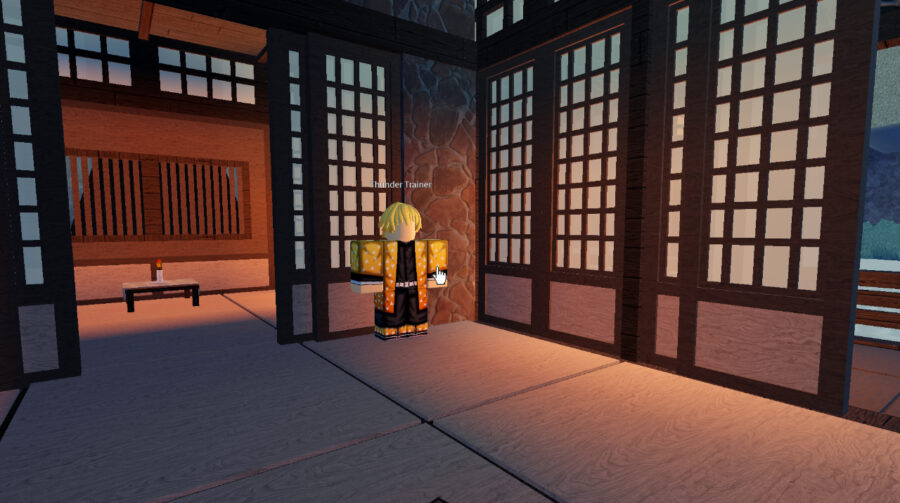 A long journey is required to get the Thunder Breathing Type, because the Thunder Trainer is located far from the spawn village. Upon leaving the spawn village, immediately head left and continue travelling in that direction. Be careful to avoid the Demons as you climb the hill. Eventually you will hit what might seem like a dead end. However, there are a bunch of rock ledges you must climb in order to reach a new area. Once climbed, you will find a small lone building. The Thunder Trainer is in the building.
Water Trainer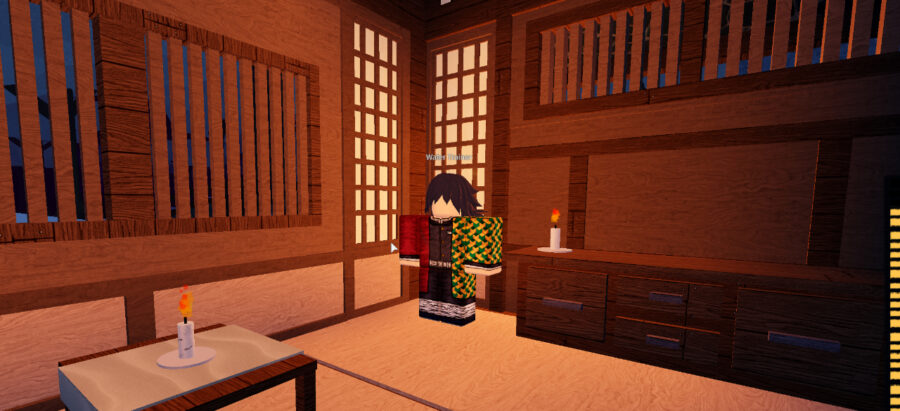 To get the Water Breathing Type, leave the spawn village and travel straight until you see a posing man behind a stand; a glowing chest resides next to the stand. From there, turn right and cross the bridge. You should see a small, lone building once you've crossed the bridge. The Water Trainer is located within that small building.
Wind Trainer

The easiest way to find the Wind Trainer is by following the same direction as the Thunder Trainer. Once at the Thunder Trainer, head toward the mountains and continue climbing. You'll have to time your jumps properly to reach the ledges. Once climbed, follow the direction that leads to many downed trees. Pass the downed trees until you find an open area with a destroyed hut. The Wind Trainer is at the destroyed hut, where you can get the Wind Breathing Type.
If you're having trouble finding these elemental Trainers, watch this video from Alphirex to help you get all the Breathing Types in Roblox Wisteria.
---
If you're looking for codes for other games, we have a ton of them in our Roblox Game Codes post! You can also get a bunch of free stuff via our Roblox Promo Codes page.