How to get all free items in Roblox Skate Park – Soccer Mommy event
Image via Roblox Skate Park
Following in the footsteps of music duo SOFI TUKKER, singer-songwriter Soccer Mommy (sopharela) is celebrating the release of her junior album "Sometimes, Forever" with a virtual, Roblox-exclusive listening party. To match Soccer Mommy's indie-rock vibe, the singer has partnered with the experience Skate Park to host the main part of the event. Along with this listening party, Soccer Mommy has also brought two free UGC items that players can earn for free by following the brief guide below.
How to earn all free Soccer Mommy avatar items in Skate Park
Once you've spawned into Skate Park, zoom out as far as possible—this will make finding the Sometimes, Forever Cap – Soccer Mommy much easier!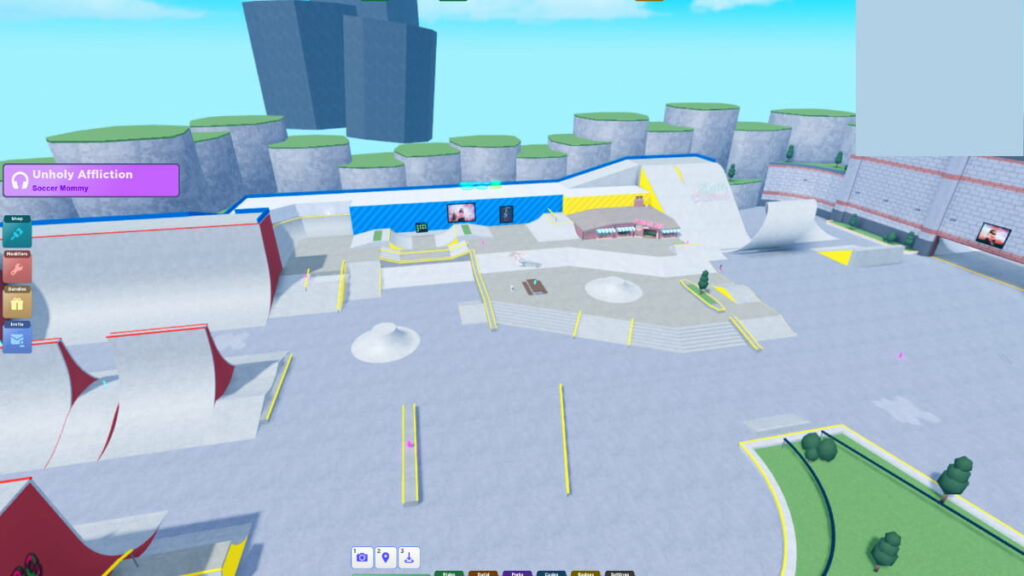 With the camera zoomed out, look for the blue striped wall and yellow striped wall in the corner of the map. In front of these walls should be a building labeled Alberts Pies.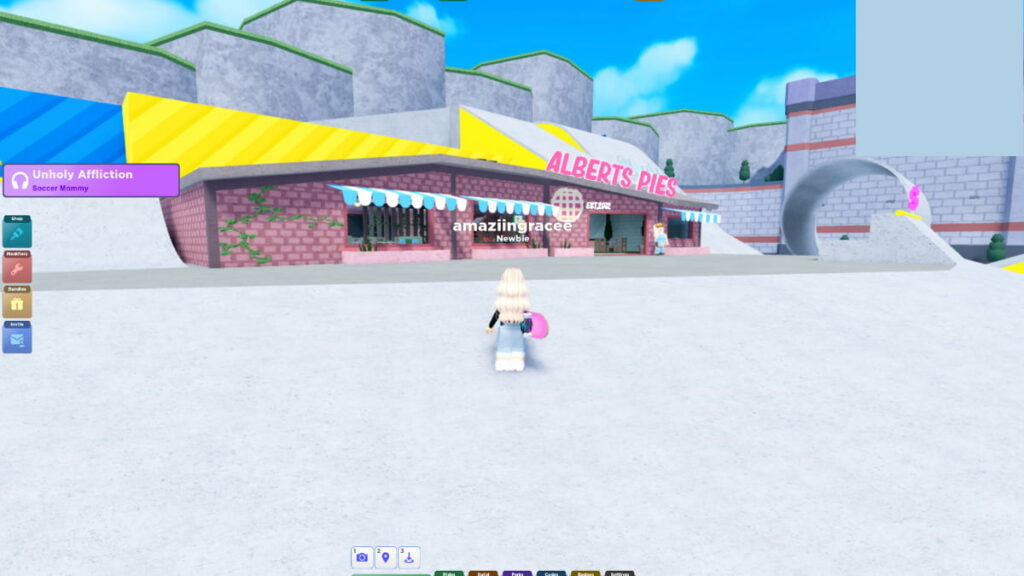 Related: Roblox Promo Codes List (July 2022) – Free Clothes & Items!
To find the Sometimes, Forever Cap – Soccer Mommy item, use the ramp that's to the left of the building to climb onto its roof—the hat is sitting on the roof behind the chimney and can be claimed by walking into it.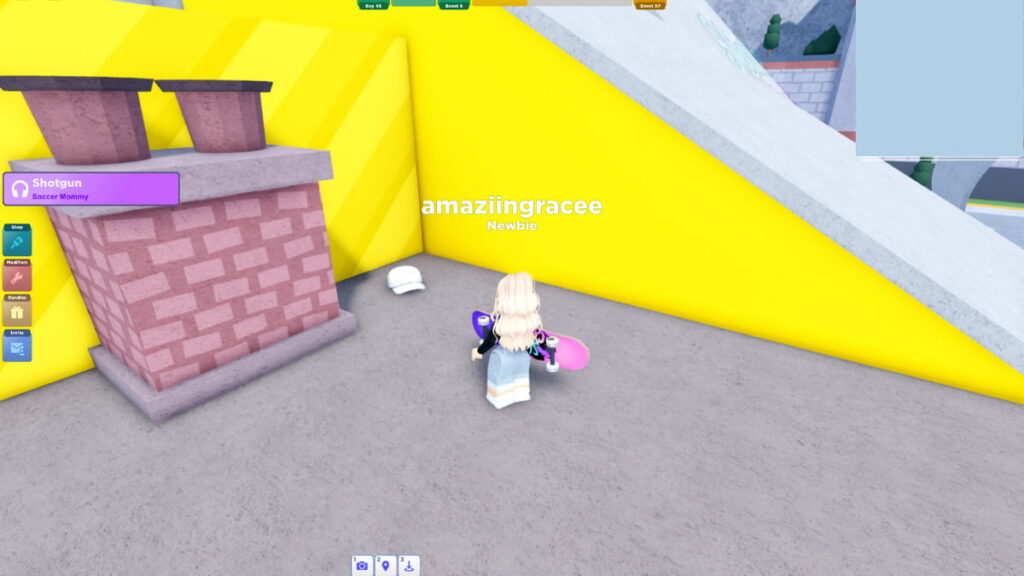 To earn the second item, the Sometimes, Forever Baseball T-Shirt – Soccer Mommy, all you need to do is listen to one full Soccer Mommy song inside of Skate Park. Once a full song has been played, the Soccer Mommy – Listener badge should automatically appear on your screen and the baseball t-shirt will be added to your Robloxian's inventory!
Soccer Mommy Listening Party and Meet and Greet information
While Skate Park is the only experience that features free Soccer Mommy UGC items, it's not the only one celebrating the launch of Soccer Mommy's album! Eight Roblox experiences are teaming up with Soccer Mommy to support the release of "Sometimes, Forever" by hosting listening parties and mini meet-and-greet events. To stay in the know about when Soccer Mommy will be appearing in all eight experiences, check out the list below.
July 13, 2022

6:00pm CT – Fairytale Life Roleplay
6:20pm CT – Theme Park Heideland
6:40pm CT – The Floor Is Lava

July 14, 2022

11:00am CT – RoBeats!
11:20am CT – Livetopia
11:40am CT – City Life

July 15, 2022

2:00pm CT – Color Block Tower
2:20pm CT – Skate Park
Looking for more Roblox content, including free items? Check out our recent guides on How to get all free items in Roblox Beatland or How to get all free items in Roblox Fashion Klossette Designer Showcase here on Pro Game Guides!