How to get Pumpkin Tokens in Roblox Islands?
Screenshot by Pro Game Guides
As of Oct. 18, 2021 Islands has released its Halloween update and with it comes new tokens, jack-o-lantern bats, pets, and even a festive Pumpkin King boss! In order to summon the Pumpkin King you'll need a certain amount of Pumpkin Tokens. Luckily, in this quick guide we'll be going over how and where to collect this spooky currency!
Collecting Pumpkin Tokens
Pumpkin Tokens are received each time that a jack-o-lantern bat is caught using the net. If you don't have a net yet you can craft one from a workbench with 15 wood so long as you have at least level two animal care. Your animal care level can be easily raised by feeding and petting any animals on your island.
Once you have a net, look out for the bats pictured below flying around your island. They only appear at night so catch them while you can! Each bat that you catch will award you with around 50 Pumpkin Tokens.
Related: How to get the Undead ingredient in Roblox Wacky Wizards?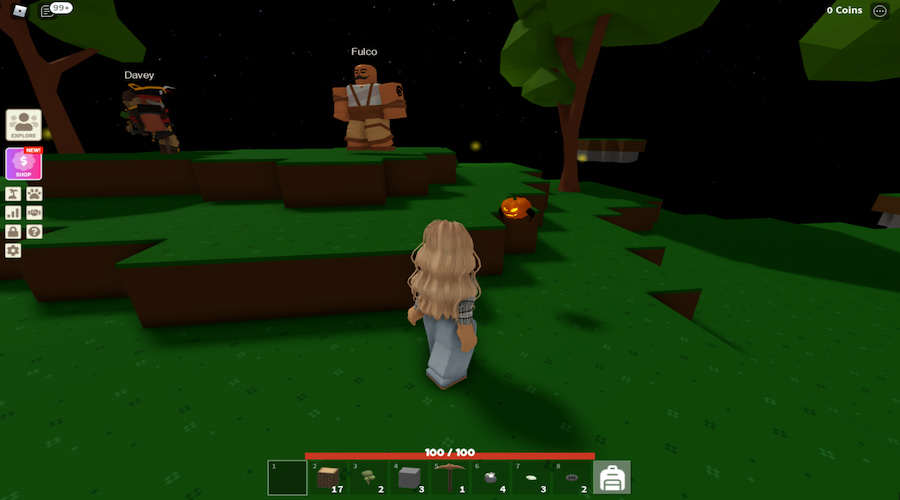 As mentioned above, Pumpkin Tokens are used to summon the Pumpkin King in the main hub. You will need 500 total Pumpkin Tokens in order to summon the Pumpkin King, so get swinging!
For more Roblox Islands content, check out our guide on How to get steel rods in Roblox Islands or our guide on How to find all resource types in Roblox Islands!