"Let's gather around the campfire and sing our Campfire Song!" Grab some graham crackers, chocolate, and the Flamey ingredient and let's make a deliciously-sweet Wacky Wizards s'more! To find out how to unlock the Flamey ingredient, continue reading the brief guide below. Or, if you're looking for more potions, check out our complete Wacky Wizards potions list!
How to unlock the Flamey ingredient in Roblox Wacky Wizards
Once you've spawned into Wacky Wizards, head toward the red barn pictured below and look for the golden cave that's to the left of it.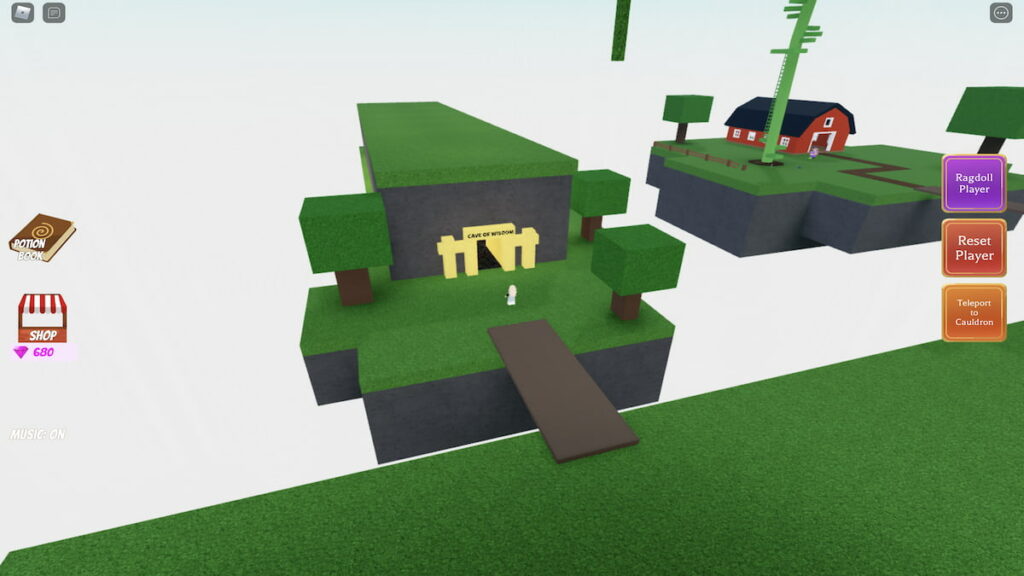 Inside of this cave, the Cave of Wisdom, are five quiz questions that players must answer correctly in order to reach the other side and obtain the Flamey ingredient. The answers to these questions can be found below.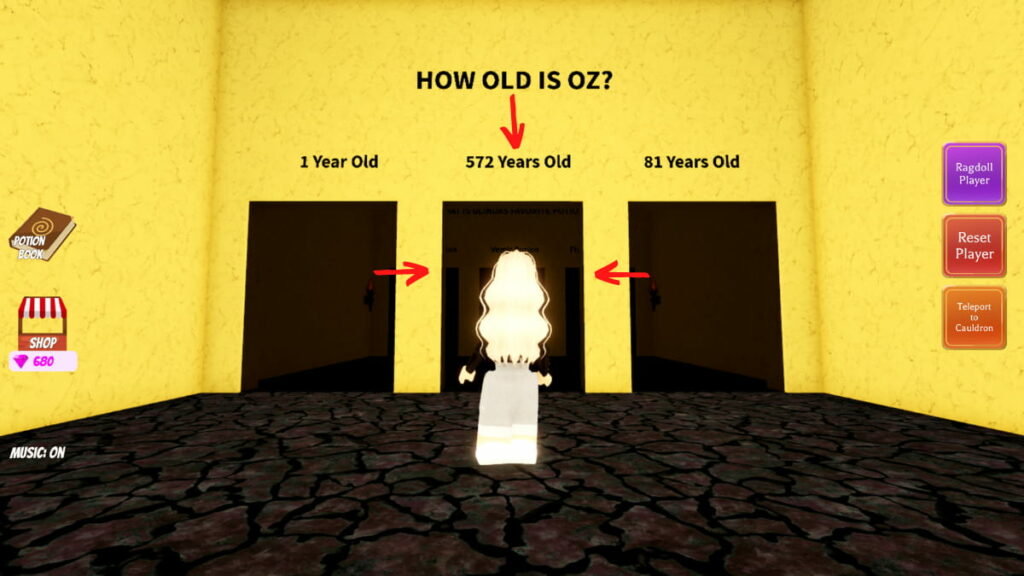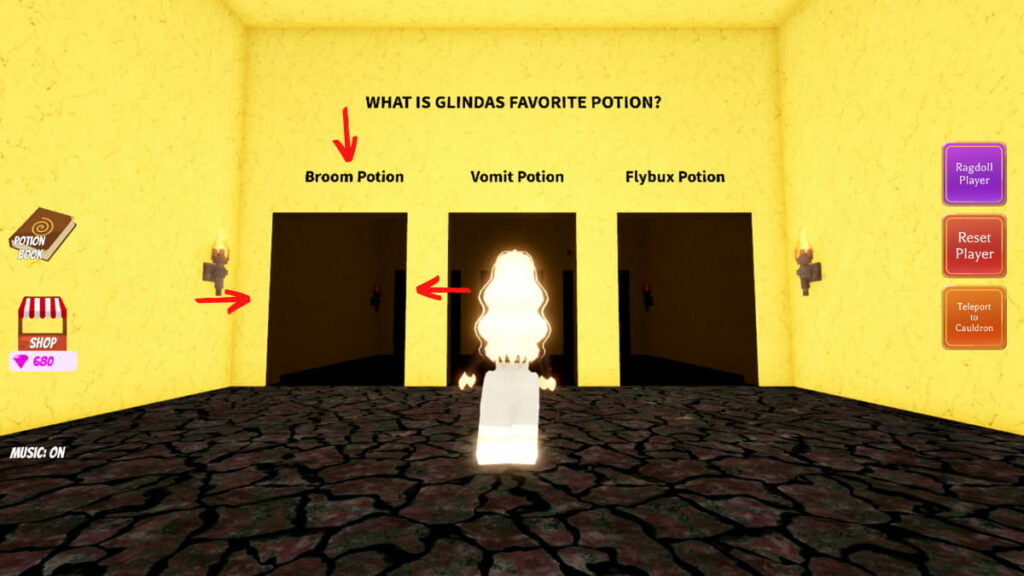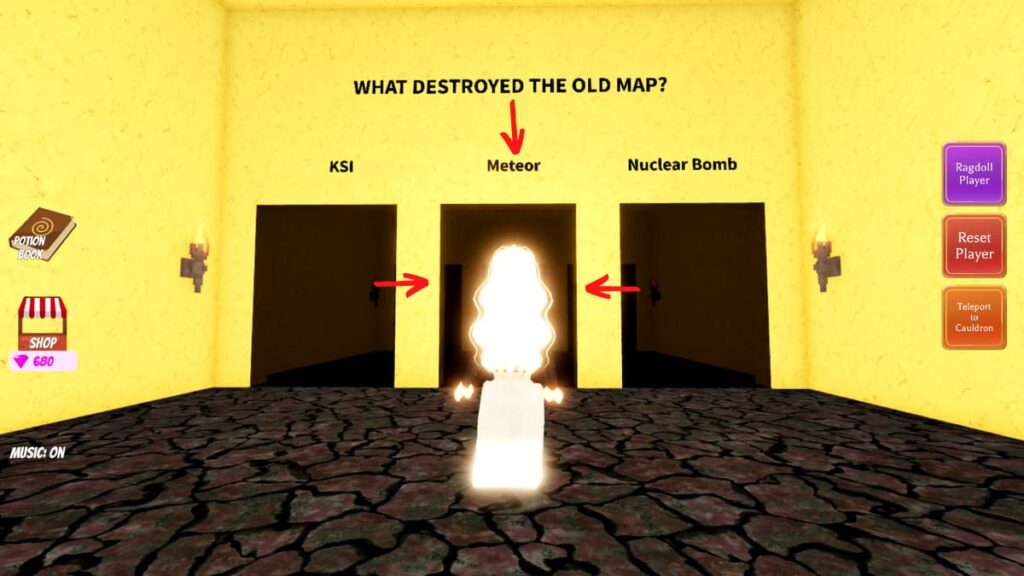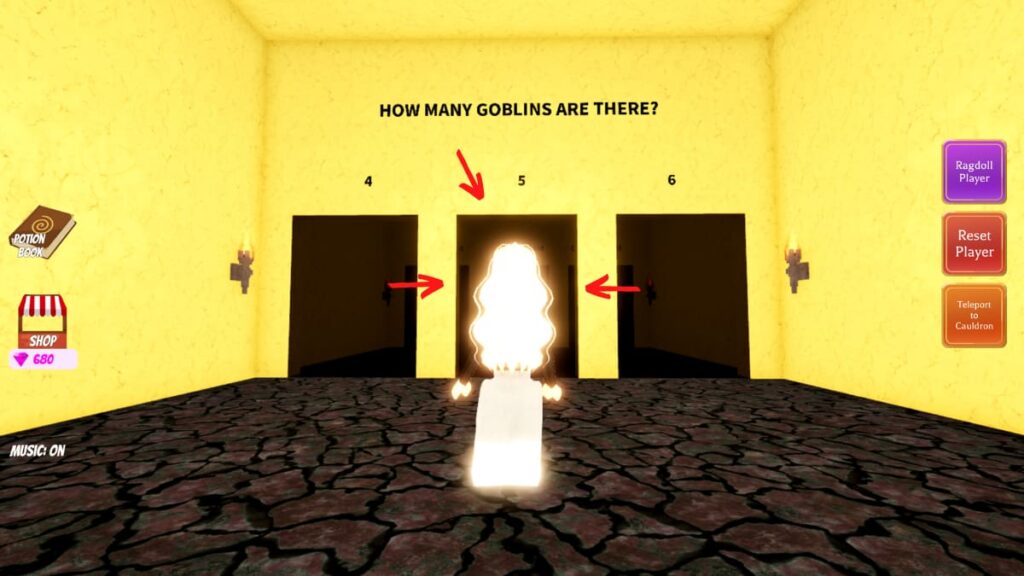 Related: How to get the Magic Orb ingredient in Roblox Wacky Wizards
After answering the final question correctly, you will enter the room where the Flamey ingredient can be found!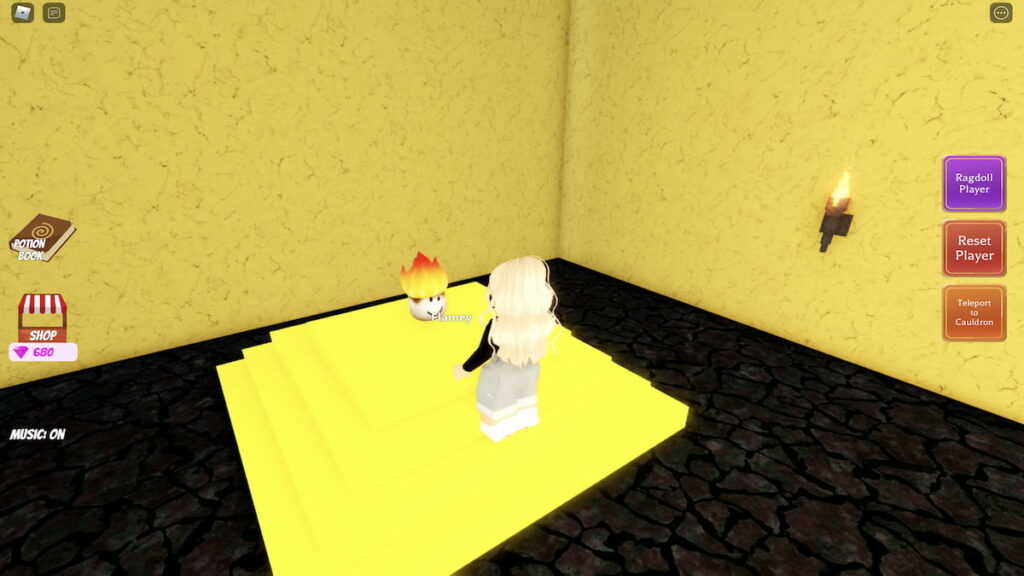 To add the Flamey ingredient to your collection, simply teleport back to your cauldron, toss the ingredient inside, and press the Spawn button to begin brewing. After just a few seconds, the Fire Logs potion should appear.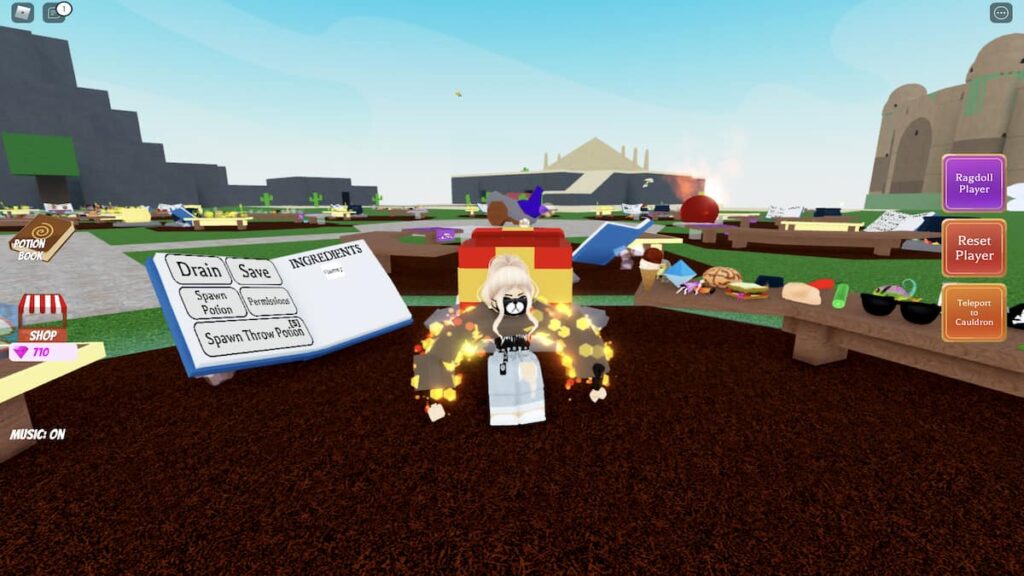 Flamey potions list
The list below features all of the currently known Flamey potions!
| | | | |
| --- | --- | --- | --- |
| 574 | Fire-logs | Flamey | Get campfire log arms! |
| 575 | S'more | Flamey + Coconut | Become a s'more! |
| 576 | Fish-grapple | Flamey + Fish | Get a fishing rod grapple hook! |
| 577 | Flash-bang | Flamey + Dynamite | Get a flash bang |
| 578 | Lantern | Flamey + You | Become a lantern |
| 579 | Campfire-legs | Flamey + Giraffe Hoof | Get campfire legs |
| 580 | Pine-tree | Flamey + Spider | Become a pine tree |
| 581 | Sasquatch | Flamey + Ethereum Crystal | Become Sasquatch! |
Looking for more Wacky Wizards content? Check out our recent guides on How to get the Horse Shoe ingredient in Roblox Wacky Wizards or How to get the Icecream Cone ingredient in Roblox Wacky Wizards here on Pro Game Guides!