How to rob the bank in Roblox Livetopia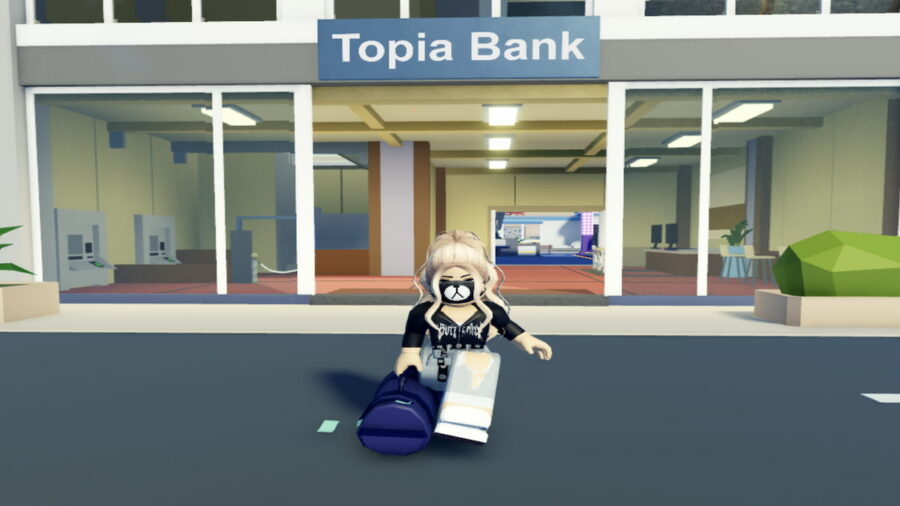 Screenshot by Pro Game Guides
With an experience as customizable as Livetopia, the role play opportunities are endless. Join the career of your dreams, create a bustling family, and adopt a lovable pet, or stray away from the straight and narrow path to enter a life of crime and mystery! If your idea of fun is the latter option, continue reading the brief guide below to learn how you can get started!
Robbing Topia Bank
Once you've spawned into Livetopia, turn around—you should see the Topia Bank in front of you.
Enter this building and walk up the stairs into the vault room. Similar to Topia High, this building has multiple entrances, but it doesn't matter which one you use. Once inside the vault room, press the Inventory button on the right-hand side of your screen and scroll down until you see the explosive item pictured below.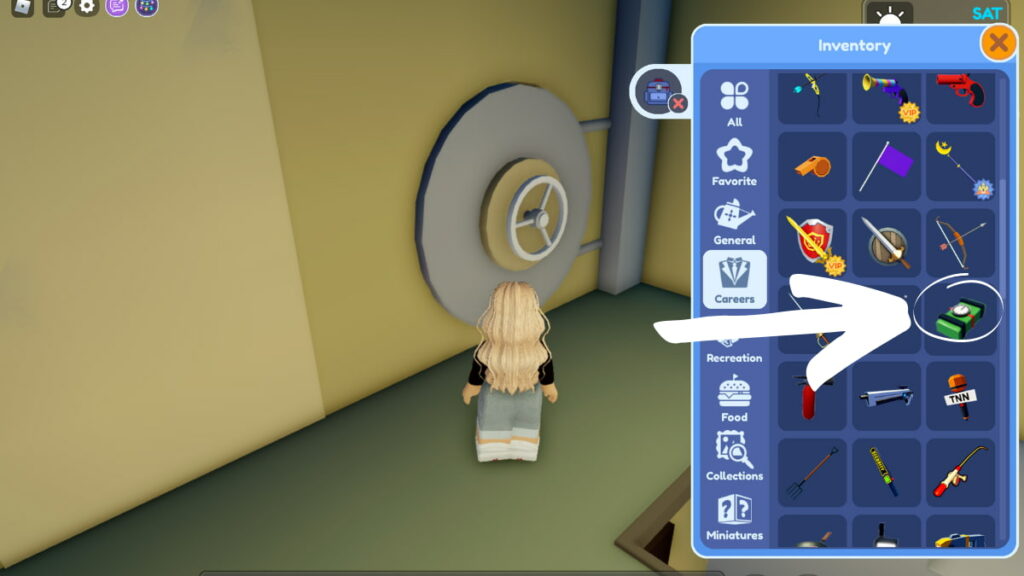 Click on the explosive to equip it, and then click on your Robloxian's hand to drop it near the vault door.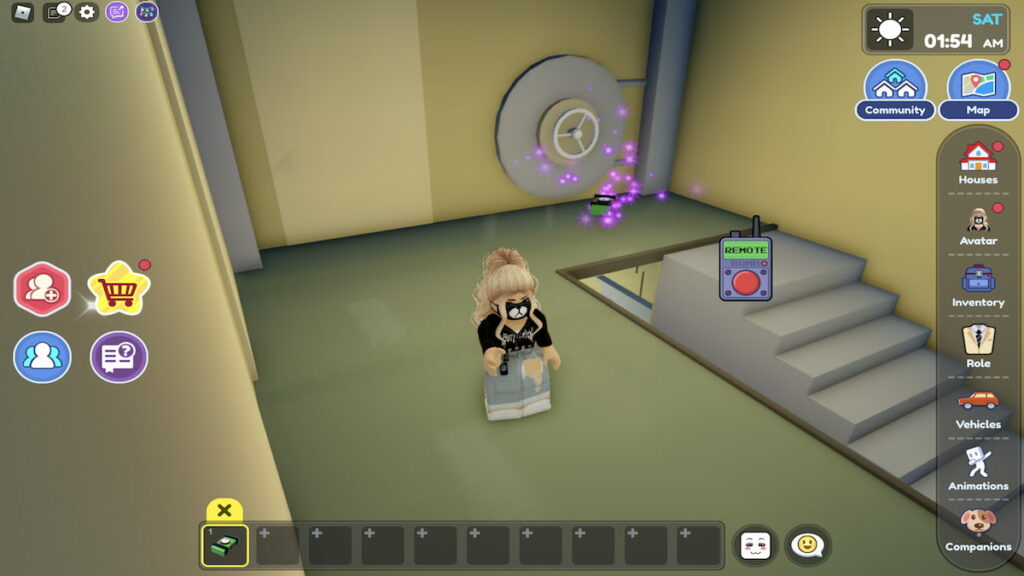 When you're ready to detonate the explosive, click the red button on the detonator remote. Doing so will blast the door off, giving you access to the room behind it.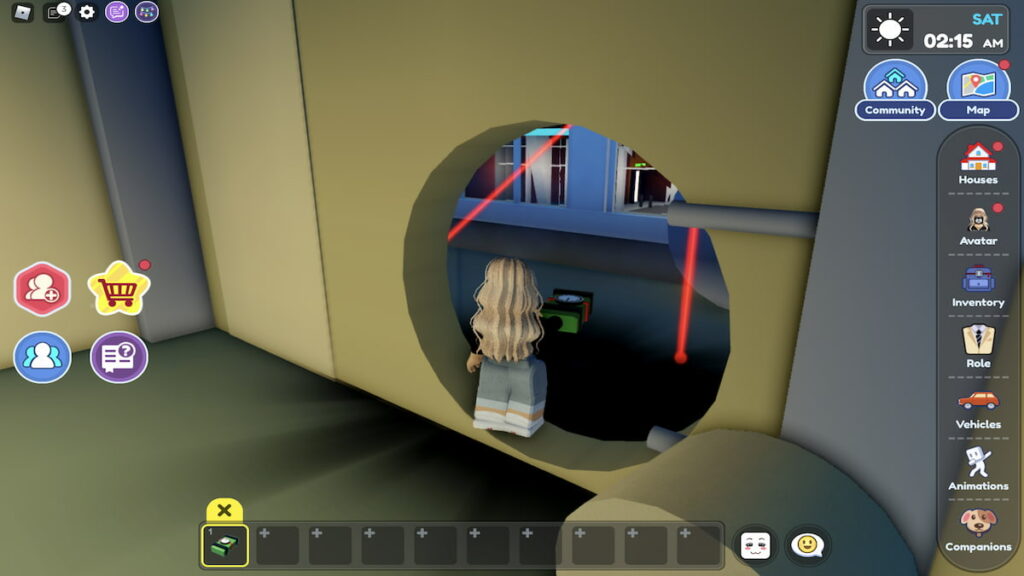 This next room is filled with multiple lasers, some moving and some not, that you'll need to maneuver through in order to reach the final vault door.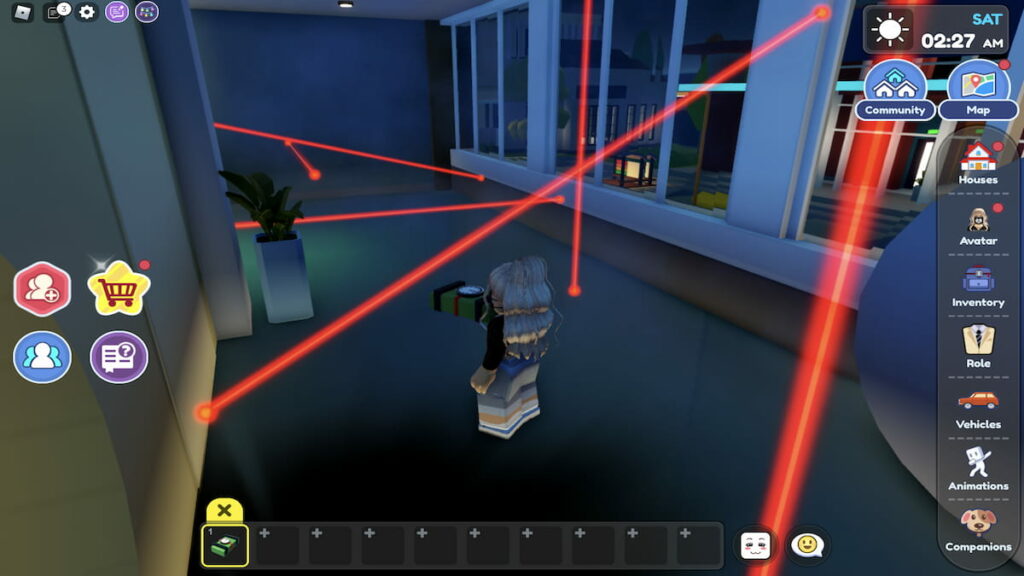 Once you've made it to this door, repeat the process above to place an explosive next to the door and detonate it.
Inside the final vault is a single duffel bag filled with money.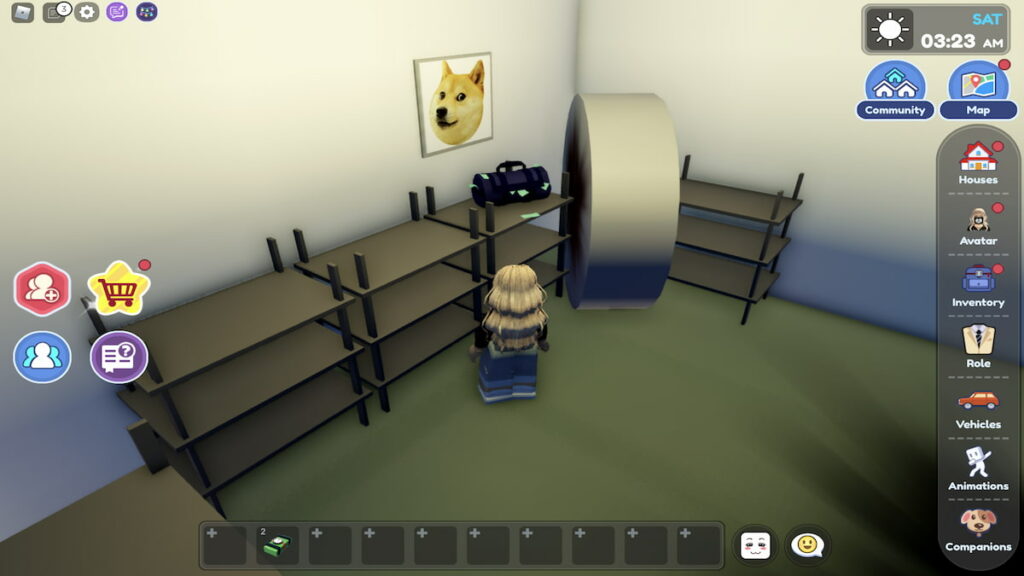 As soon as you click on this bag to equip it, the Topia Police Force will be notified and you will receive a wanted rating. Leave the bank as fast as you can and hop into your escape vehicle to get away before they can find you. After a few seconds, the wanted rating will disappear, signifying that you've successfully robbed Topia Bank without being caught!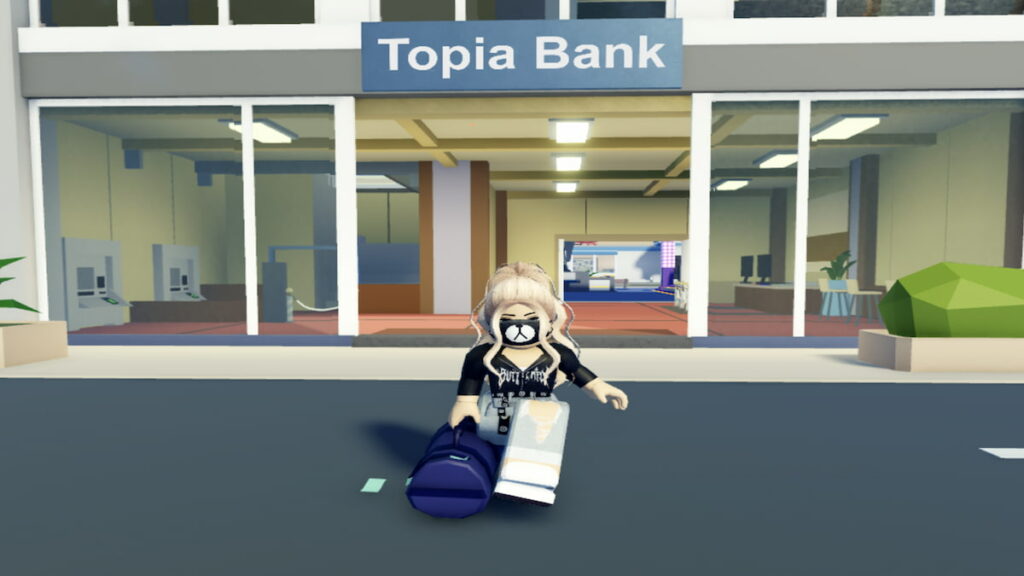 Looking for more Livetopia content? Check out our guides on How to rob the bank in Roblox Brookhaven or How to get the End of World badge in Roblox Livetopia!