Pet Tycoon Codes (June 2022)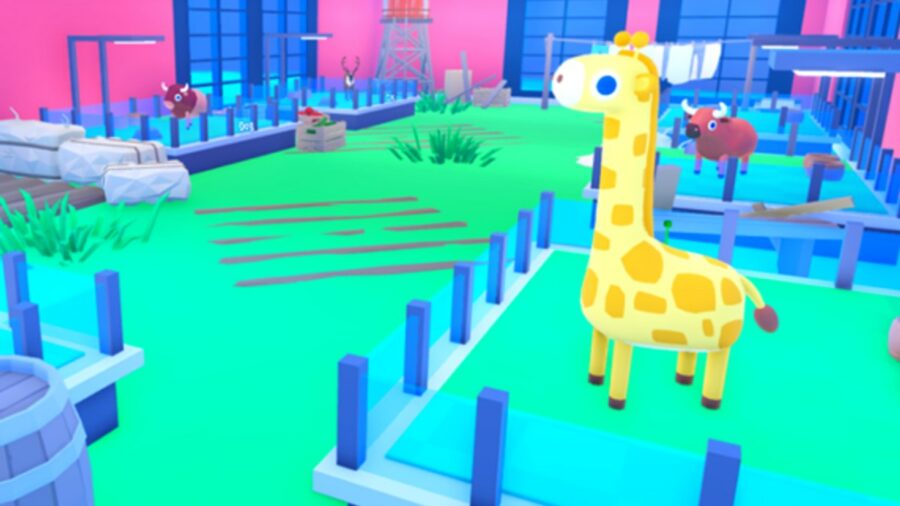 Image via Roblox Pet Tycoon
Experience what it's like to build a pet store from the ground up in Pet Tycoon, a Roblox game where you must make a name for yourself as a top entrepreneur. Build your business by collecting Coins from your sales so you can purchase building upgrades and pets that further increase the amount of Coins you earn with every sale.
Codes are extremely helpful for this game whether you are a veteran or new player, as they can instantly grant you with the resources you need to boost yourself ahead of the competition. Most codes for Pet Tycoon will award you with significant stacks of Coins that you can use to expand your business, but some could even provide exclusive Pets or Boosts!
If you find our codes list below helpful, be sure to check out our comprehensive list of Roblox codes. We have the latest code lists for over 200 Roblox games, including many that are like Pet Tycoon. If you want codes for similar games, use our codes for Zoo Tycoon 2, Arcade Tycoon, and Office Tycoon. If you are looking for codes for other pet-themed games that aren't tycoons, use our codes for Adopt Pets and Pet Fighting Simulator!
All Roblox Pet Tycoon Codes List
Updated June 7, 2022

Added new code
Pet Tycoon Codes (Working)
Here's a look at all the working Pet Tycoon codes.
RELEASE—Redeem for 1.5k Coins (New)
Pet Tycoon Codes (Expired)
These Pet Tycoon codes no longer work.
Roblox Pet Tycoon Frequently Asked Questions
How to Redeem Pet Tycoon Codes
Redeeming codes for free rewards in Pet Tycoon is easy.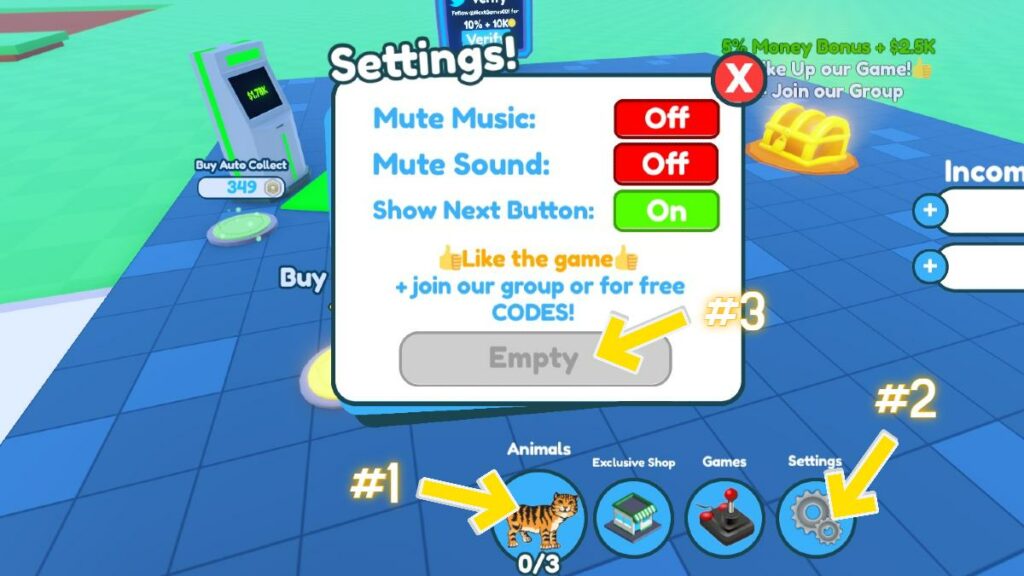 In the game, press the Animals button on the bottom of the screen.
Press the Settings button on menu that opens.
In the text box, enter the code exactly as it appears in the list above.
Press the 'Enter' button on your keyboard to claim your reward!
How do I earn cash fast in Pet Tycoon?
The best way to get cash as fast as possible is with pets. As you purchase upgrades to your tycoon, you will unlock pets that apply multipliers to your income. You can reroll these pets by paying nominal charges to roll for rare pets that provide better multipliers. As you expand your tycoon and open other areas, the multipliers they provide increase exponentially. If you keep aiming collect pets of Rare rarity or above, you will reach the end of the game in no time!
Why aren't my Pet Tycoon codes working?
The most common cause of invalid codes is that the user entered them incorrectly. To avoid typos, copy and paste the code directly from our page into the game. If you are certain you entered the code correctly and it still doesn't grant you the reward, then it might have expired or you might have already used it. Roblox game codes can expire at any time and the developers often do it without warning. If you see a code in the active list is expired, let us know so we can investigate the issue!
What is Pet Tycoon?
Pet Tycoon is a short tycoon game on Roblox where your goal is to build a business collecting, selling ,and exhibiting pets. As you collect more valuable pets, your income rate increases, which allows you to acquire cash to further improve your tycoon. It isn't difficult to reach the end of the game in Pet Tycoon, so many players aim to get the rarest pets possible on display to be the best Pet Tycoon owner on the server!
If you're looking for codes for other games, we have a ton of them in our Roblox Game Codes post! You can also get a bunch of free stuff via our Roblox Promo Codes page.