Roblox Hole Simulator Codes (July 2022)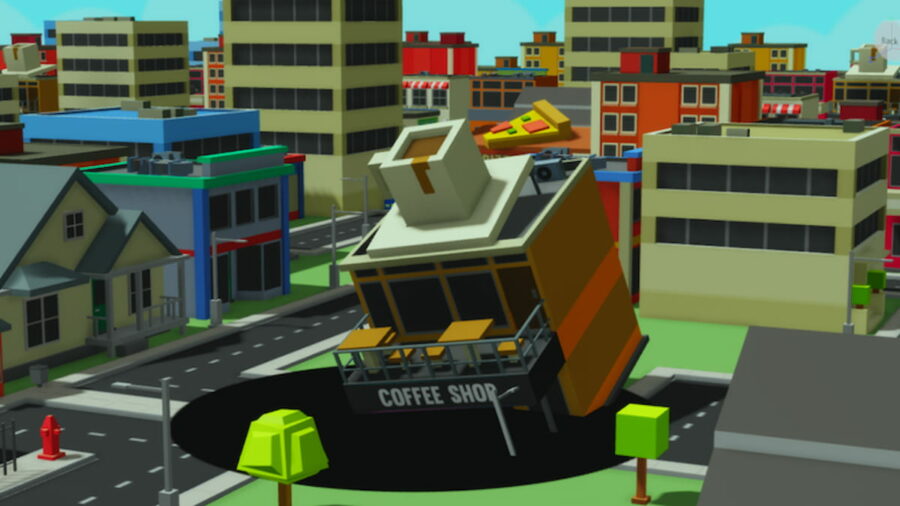 Image via Roblox Hole Simulator
Digging yourself a deeper hole is not a negative phrase in the game Roblox Hole Simulator. You will need to dig and make your whole as large as possible so that it can swallow neighborhoods, shops, and even cities. The game starts slow, but once that hole starts growing, there is no stopping it. Get your shovel out. We are about to sink in!
Our Hole Simulator Codes have the most up-to-date working codes you can redeem for Money and Skins. These codes will boost you and get you ahead in the game if you're starting out, or they will help level you up faster if you've been playing for a while.
Is digging up the dirt and finding hidden treasures the way you like to play your Roblox games? We have a list of the great hole and digging games with their codes to help you get to level up and dig deeper a whole lot easier. Roblox Black Hole Simulator Codes, Roblox Dig It! Codes, Roblox Sand Digging Simulator Codes, Roblox Mining Frenzy Codes, and Roblox Mining Legends Codes.
All Roblox Hole Simulator Codes List
Updated July 14, 2022

Added new info.
Roblox Hole Simulator Codes (Working)
There are no working Hole Simulator codes at this time.
Roblox Hole Simulator Codes (Expired)
newskins—Redeem for 30k and Twitter Skin
noway3000—Redeem for 30k
thanksforliking—Redeem for 30k
thankyou2000—Redeem for 30k
Money—Redeem for new Skin
followers500—Redeem for 30k and Lava Skin
UPDATE6—Redeem for Bricks Potion
OASISWORLD—Redeem for Coins Potion
GOLDENPLANETS—Redeem for 30 minute Gems Potion
UPDATE4—Redeem for 30 minute Bricks Potion
ILOVECODES—Redeem for 5 minute Bricks Potion
UPDATE3—Redeem for 5 minute Bricks Potion
EXTRAGEMS—Redeem for 5 minute Gems Potion
BRICKSBOOST—Redeem for 5 minute Bricks Potion
snuglife—Redeem for 5 minute Coins Potion
PETHYPE—Redeem for 25 Gems
GEMSPOTION—Redeem for 5 minute Gems Potion
razorfishgaming—Redeem for 5 minute Bricks Potion
blizmid—Redeem for 10 Gems
EXTRABRICKS—Redeem for 5 minute Bricks Potion
boost—Redeem for 50 Coins
coinspotion—Redeem for 5 minute Coins Potion
Roblox Hole Simulator Frequently asked questions
Here's everything you need to know regarding Roblox Hole Simulator codes.
How to Redeem Codes in Roblox Hole Simulator
It's a very simple process to redeem your codes in Roblox Hole Simulator. Follow our guide below.
The Redeem Code button can be found at the bottom right of the screen.
Click on the area that says "Type Code Here" and enter one of the codes from our list.
Once you've got it entered, you'll need to hit your ENTER key on your keyboard.
If you press "Redeem Code" it won't give you the reward.
How can you get more Roblox Hole Simulator codes
To get the latest codes from the developer Rhyles on the following social networks, Twitter @Rhyles_ and their Rhyles' Games Discord Server. We here at Pro Game Guides have the latest codes, so make sure that you save this page and return to see if any new codes have dropped.
Why aren't my Roblox Hole Simulator codes working?
If your codes aren't working for Roblox Hole Simulator, there could be a few things you might be doing wrong when trying to claim the codes. You could be typing the code into the text box incorrectly. Ensure your spelling and punctuation are correct before hitting the enter button. These codes are time-sensitive, so make sure you claim them as soon as you see them on our list because they will expire.
What is a Roblox Hole Simulator game?
A Roblox Hole Simulator game is where you will need to make your hole as big as possible. The game's name is that your hole should swallow up everything that stands in its path, the darker and more bottomless the pit, the more points you will get.
If you're looking for codes for other games, we have a ton of them in our Roblox Game Codes post! You can also get a bunch of free stuff via our Roblox Promo Codes page.