The virtual universe can't save Facebook
Facebook plans to change its name, shifting its focus to building a virtual universe. This step may not save the scandals Facebook has caused over the years.
Facebook is in the midst of a media nightmare not seen since the Cambridge Analytica scandal in 2016. Next week, the company plans to launch a new name, focusing on expanding into the virtual universe, also known as the metaverse.
According to Business Insider, it's a "cool" and "classic" moving brand strategy, but it may not be enough to save the reputation of the empire led by Mark Zuckerberg.
Efforts to save the image.
"Basically, the questions surrounding the future of the metaverse just save Facebook from public backlash," said Ashley Cooksley, North America CEO of The Social Element, a social media management company, of Facebook's new strategy.
At the heart of Facebook's recent media crisis is a series of documents provided to the WSJ by former employee Frances Haugen.
Inside information shows that Facebook is well aware of the platform's harm to users, especially teenagers. From here, the legislature has more reason to establish regulations for the tech giants.
Since the scandal began to surface, Facebook has made more and more moves to show a strategic shift towards the metaverse, distracting public opinion.
"Metaverse" is a term borrowed from science fiction, which refers to a future version of the Internet. There, people access it with VR and AR technology, rather than computers or smartphones. In July, CEO Mark Zuckerberg publicly announced his idea to make Facebook a virtual universe.
It's unclear what name Zuckerberg will choose for the next plan, and Facebook is likely to continue to exist under a larger structure. This is similar to Google's 2015 decision to restructure the group. They created parent company Alphabet, which runs member companies like Google, X lab, Calico, Waymo.
Anne Olderog, a senior leader at consultancy Vivaldi with 20 years of experience in brand strategy, said Facebook is trying to redirect the story of its current problems to the metaverse, an exciting and promising place. "And really, nobody understands the metaverse, which is also a hit," Olderog said.
Speaking to Business Insider, Eric Schiffer, CEO of media and technology company The Patriarch Organization, said Facebook will continue to grapple with its problems. Still, the platform survives on its resources, political understanding, and lobbying power.
"It is not a kiss of death for Mark Zuckerberg, it is a success to resort to the metaverse and erase some of the stains of the past. It also opens up a new space that is likely to dominate for decades to come, "added Schiffer.
It does not solve the basic problem.
Olderog said Facebook's focus on metaverses, as well as rebranding, was a "great" idea, but not enough to help the platform address the root of the current crisis.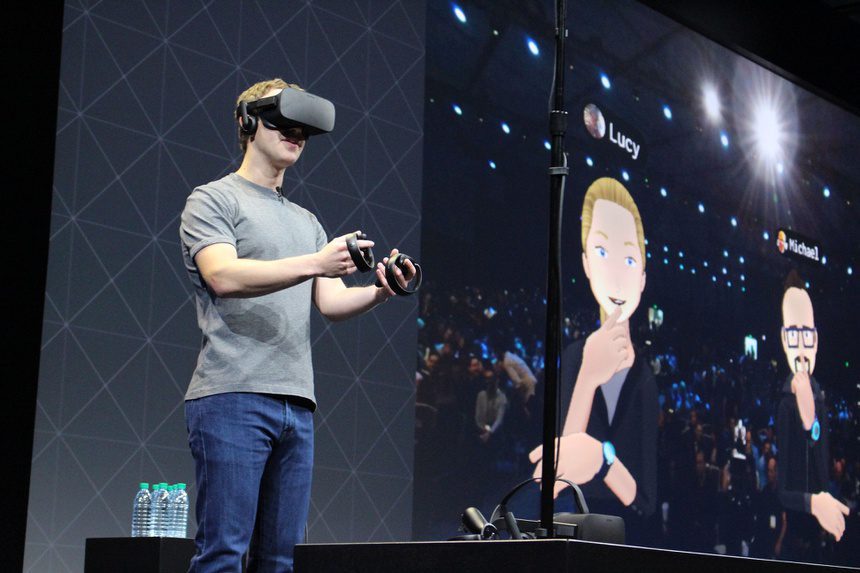 "Finally, you need to do the basic problem solving work. Because otherwise, you reproduce those same errors at the metaverse level, "Olderog commented.
Damage to reputation isn't the only thing Facebook worries about.
According to the leaked document, Facebook identifies children and adolescents as its very important users in the face of competition from rivals like TikTok. That led some critics to warn.
Professor Andrew Przybylski, an Oxford University psychologist who has studied children's interactions with social media and video games, said the leaked document clearly demonstrates Facebook's vision of attracting younger users.
"I'm surprised they didn't buy Epic Games. That was my first reaction when I read the studies, "added Przybylski.
Przybylski isn't sure Facebook will deliver the metaverse as promised, but says the idea has a high potential to grab children's attention through virtual reality and gaming experiences.
However, this is a potential danger. Facebook has the potential to directly impact children's real lives through a more diverse virtual world than the current social media platform.