Where to Deploy Seismographs in Misty Meadows or Catty Corner in Fortnite
Screenshot by Pro Game Guides
It looks like Fortnite is turning back to giving quests to players where they need to find, place, and destroy objects! The first quest we must complete for the newly added Containment Specialist Ghostbusters quest line is to deploy Seismographs in specific areas around the map. In this guide, we outline where you can do this.
We recommend heading to Catty Corner to complete this quest, as we have located three spots where you can deploy the Seismographs, which is how many of them you need to deploy to complete the quest. Every spot known so far is shown in the two maps below.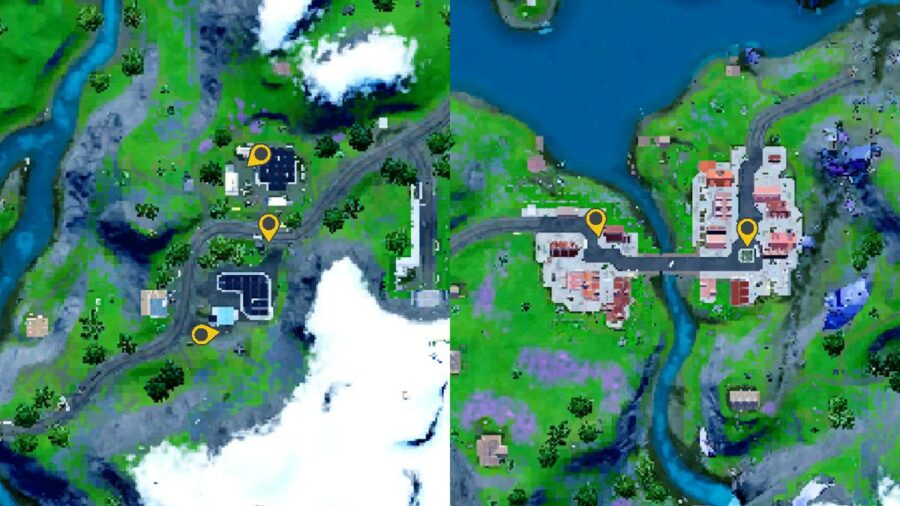 On the left, you can see where you'll find the Seismographs in Catty Corner. On the right, you'll see the spots in Misty Meadows.
Catty Corner

Seismograph #1 is in front of the trailer on the north side of the complex.
Seismograph #2 is in front of the Reboot Van on the road.
Seismograph #3 is behind the garage on the south side of the complex.

Misty Meadows

Seismograph #1 is on the north side of the fountain on the eastern side of town.
Seismograph #2 is on the western edge of the picnic area attached to the clocktower.
When you have deployed three of the Seismographs listed above, your quest is complete! You are now ready to move on to step two.
Want to see what the rest of the quests for this questline, or even get some guides? Check out our list of All Containment Specialist Ghostbuster Punchcard Quests!