Where to find balls of yarn in Catty Corner on Fortnite
Fortnite's The challenges of week 7 have arrived. It is not unusual for Fortnite to send players across the map looking for items. This week, you must discover yarn balls in Catty Corner. As water levels continue to drop gradually, new named locations appear on the map. Catty Corner is one of the many places that was not present last season. If you didn't already know, Catty Corner is in the southeast area of ​​the map. It is just south of Lazy Lake and Retail Row.
Once you get to Catty Corner, there are four balls of yarn. You should only find three balls of yarn. The yarn balls are quite remarkable due to their large size, and are purple in color. Starting outside the Catty Corner fences, there is a platform. Here, there is a treasure chest and a hanging fish head. At the top of this platform, you will see the huge ball of yarn. Next, the second ball of yarn is found in the well-known Catty Corner vault and you will find it in the box. Although the first two balls of yarn are quite close to each other, you need to cross the street to reach the last one. Just head to the back of the gas station, and the ball of yarn is at the bottom of the stairs.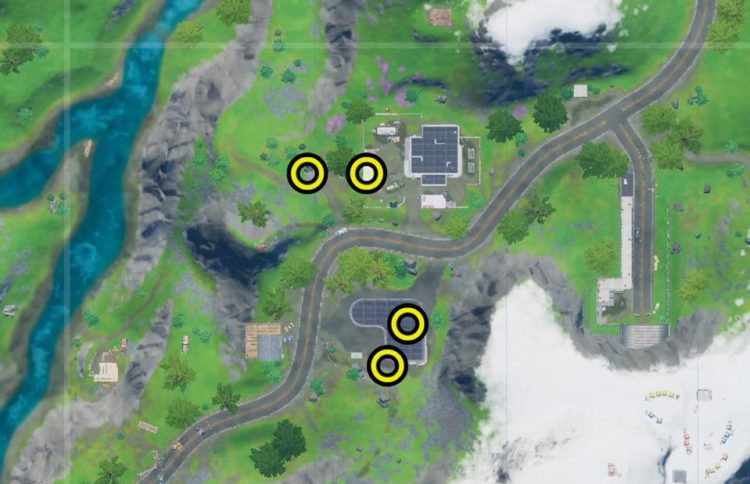 Catty Corner Warning!
There are some obstacles you may encounter when completing what seems like a direct challenge. This area of ​​the map is riddled with Henchmen, AI robots that can be deadly. You can overcome this by trying to kill them all and clear the area. However, you may want to take a more tactical approach and use one of the nearby phone booths to dress up as Henchman.
This challenge is definitely worth completing as you will be rewarded with 35,000 XP upon completion.