Where to Visit Houses in Slurpy Swamp in One Match | Fortnite Chapter 2 | Season 5
This is by far the easiest mission of week 7 and thankfully you can do a few missions in one place; That's it, Slurpy Swamp!
Where to visit houses in Slurpy Swamp in one game
To complete this mission in Fortnite, You must visit three houses in Slurpy Swamp, so of course this is where you should go. Ignore the POI Slurpy Swamps and head west towards the swamp itself. All you need to do is visit three different houses in this area to complete this quest.
You only need to visit three houses, no more and no less, you do not have to do anything specific, you just have to enter the place, and the work is done.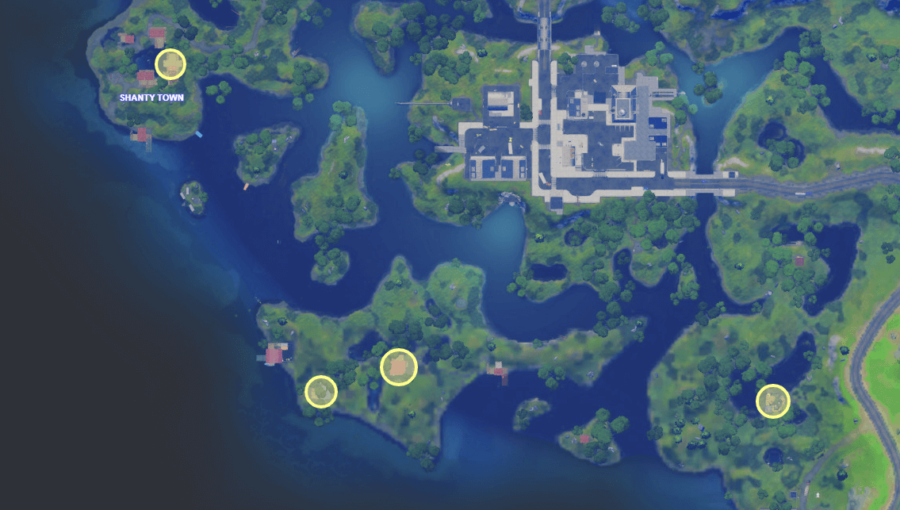 Slurpy swamp

Home 1

Go to Shanty Town, which is to the east of Slurpy Swamps, and the house further east is the house you want to enter.

House # 2

Go southeast of Shanty Town and you will see a decent sized shack. Ignore this place and keep going southeast, and you will find a rather dilapidated house. That is the house you want to visit.

House # 3

Head east of the second house and you'll come across the third in no time.

House # 4

This house is quite far from the rest. You should head east from House # 3. It's north of the Flush Factory.
Remember, you must go to three of these houses in a single match!
While you are in this location, you can also do a few more missions when you are here. The others you can accomplish are destroying Slurp Barrels and searching for chests in Slurpy Swamp. However, many of this week's missions revolve around Slurpy Swamp; It will be a zone of great action, so be prepared for many shootouts!
The full list of challenges, we have information about them, is available here, in our article Fortnite Chapter 2: Season 5 guide: challenges and information.